Our Staff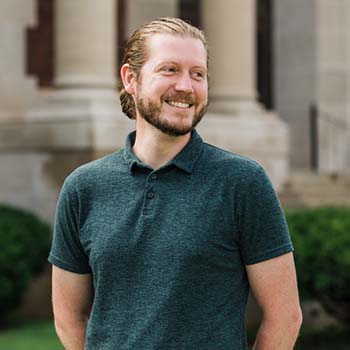 Steven Guns (he/him/his)
Director
Education Abroad
Steven stepped into the Director role in 2022 after rejoining the Murray State community in 2018 as the Senior Education Abroad Advisor. He received his M.S. in Human Development & Leadership (College Student Personnel and International Education Administration) from Murray State University and during his graduate years studied abroad in South Korea on MSU's Discover Korea program. Steven has presented at multiple Kentucky Council on Education Abroad (KCEA) state meetings and is a member of the Board of Trustees for the Cooperative Center for Study Abroad (CCSA). He has made accessible study abroad a focus, working on three programs designed for students with disabilities. From a young age Steven has been interested in traveling the world and some of his best friends to this day are international students he met in high school and college. He enjoys learning about new cultures by trying new foods, talking with people, and taking the side streets. London is his favorite city however he often daydreams of Germany, Nicaragua and South Korea. Steven is originally from Wisconsin and is a proud Green Bay Packer fan and lover of snow! Ask Steven about study abroad programs for students in the Bauernfeind College of Business, College of Education and Human Services, and the Jesse D. Jones College of Science, Engineering, and Technology; and CCSA, CEA, ISA, International Business Seminars programs, and Study USA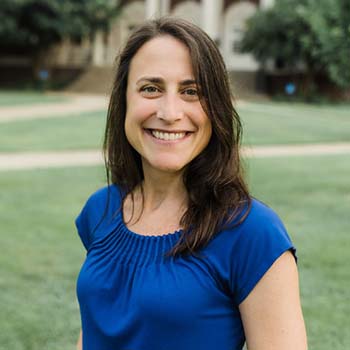 Christy D'Ambrosio (she/her/hers)
Advisor
Education Abroad
Christy joined the Education Abroad Team in March 2018. Her passion for study abroad began as a high school junior when she spent the summer in St. Brieuc, France, as part of a language immersion program. This amazing experience propelled her to study abroad in Luxembourg for a semester as an undergraduate, during which she traveled extensively across Europe, visiting France, England, Spain, Germany and Austria. Returning to Europe as often as possible continues to be a priority, and the study of French language and culture a life-long interest. Christy holds two music degrees: a Bachelor of Music in Piano Performance from Miami University (Ohio) and Master of Music in Piano from the College-Conservatory of Music at the University of Cincinnati. She has served as Adjunct Instructor in the Department of Music at Murray State University since 2008, teaching keyboarding classes and performing with students and faculty. She loves making music with friends, practicing yoga, and spending time with her husband, Mike, and their boys, Leo and Vinny. Ask Christy about study abroad programs for students in the College of Humanities and Fine Arts, the Hutson School of Agriculture, or the School of Nursing and Health Professions, USAC and KIIS programs.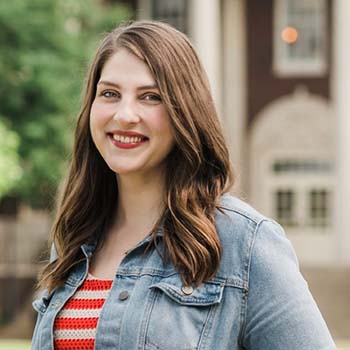 Rebecca Wylie (she/her/hers)
Coordinator
Education Abroad
Rebecca joined the Education Abroad Office as the Coordinator in March 2019. She received a Bachelor's Degree in Nonprofit Leadership Studies from Murray State University in 2015. During her years as an undergrad, Rebecca traveled to England, France, Italy, and Greece studying History and Human Rights. While abroad, Rebecca loves to connect with locals, venture off the beaten path, and eat as much food as possible. When she is State-side she enjoys spending time with friends and family, cooking, crafting, reading, and being at the lake with her dog Simon- all while dreaming of Europe. Ask Rebecca about the Italy Summer program, Semester in Regensburg, data and statistics, events, Via, student billing, program budgets, scholarships, accounting, and general questions.
Contact the Office
Education Abroad Office
Murray State University
131 Blackburn, Murray, KY 42071
We are open 8 a.m. to 4:30 p.m. during the fall and spring semesters. Walk-ins are welcome but appointments are encouraged. You can also find us at Open Advising every Monday at 3 p.m. and Thursday at 11 a.m. in Blackburn 135, no appointment needed.