Racer Writing Camp
Racer Writing Camp 2023 has been cancelled. Please see the below information for an idea of what you may expect in future offerings.
June 11-17, 2023
Open to rising 9th graders through recent high school grads.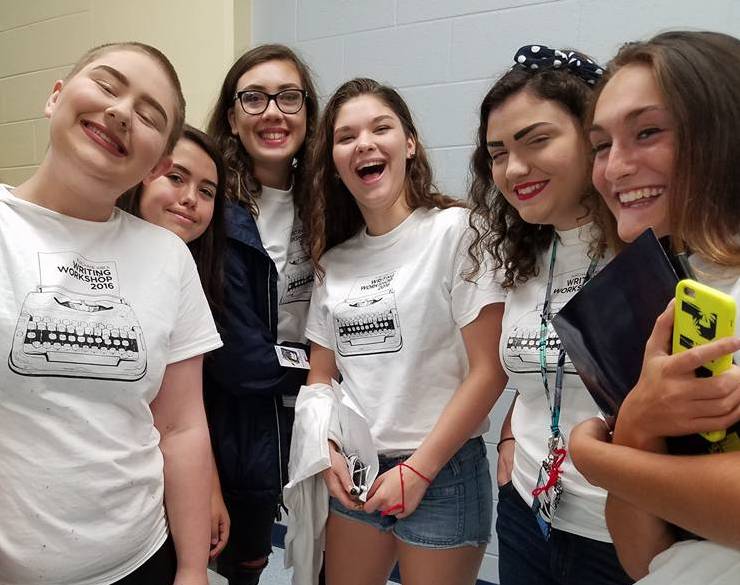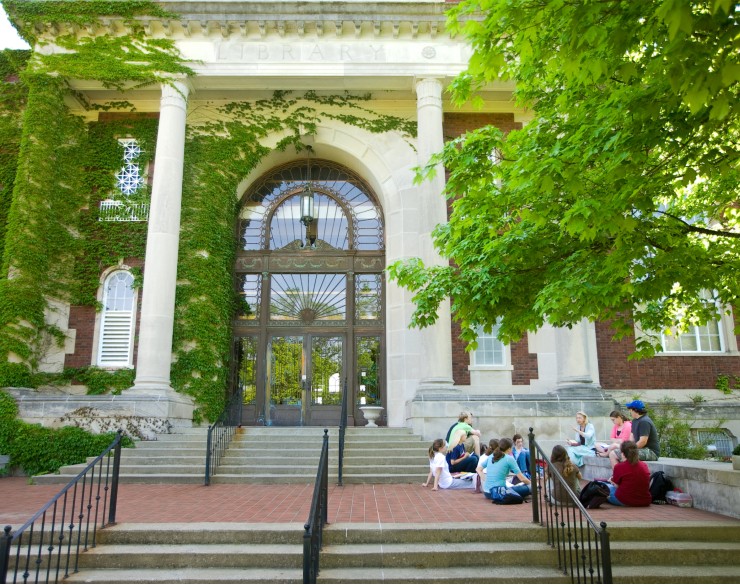 Are you a young author bitten by the creative bug? The Racer Writing Camp at Murray State offers high-school writers a chance to have a fun summer experience and a taste of the vibrant and life-altering educational immersion that is college. Make new friends and learn from experienced and published Murray State faculty. The classroom environment is intimate enough to gain the individual attention you need to thrive as a writer, and the residential life is full of exciting excursions. You get three meals a day in the dining hall, sleep in the residence halls (supervised by responsible camp counselors), and enjoy extracurricular events such as film screenings, student readings, and other fun activities.
Campers will join a community of writers practicing their craft. Through writing exercises in and out of the classroom, they will explore fiction, poetry, and creative non-fiction, while also experimenting with less conventional genres. Collaborate on creative projects and share feedback that will support one another's creative process. Whether relatively new to writing or working on their third novel, campers will learn new ways to bring words and stories to life.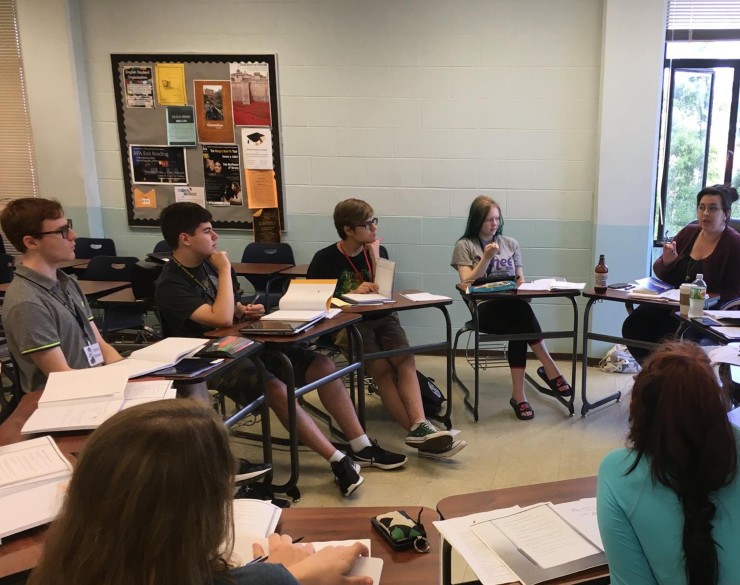 About the Program
$525 Resident Camper: includes tuition, room (double occupancy), meals, accident insurance, and most instructional materials.
$425 Commuter Camper: includes tuition, accident insurance, most instructional materials, and meals daily.
$125 Deposit: This will reserve your spot at Racer Writing Camp. This deposit is non-refundable. If you are interested in applying for future scholarships to camp, please purchase this option at this time.
To apply for a scholarship, email the Camp Director if you receive free/reduced lunch. Scholarships will be awarded on a first-come, first-serve basis.
The registration deadline is May 12, 2023. Cancellations must be emailed to the Camp Registrar by May 12, 2023 to qualify for a partial refund (minus a $125 fee). No refunds will be issued after May 12, 2023.
Speculative Fiction
Robots on horseback, trees that talk, Dracula pitching for the Yankees. When writing speculative fiction, the only limit is your imagination. In this workshop, we'll discuss the unique craft of speculative fiction along with some writing exercises designed for you to begin building a world where most anything is possible.
Creature Comforts
How can animals play a role in our writing? Why are some of the most famous and successful stories about animals and animal experiences? In this workshop, we'll experiment with fiction, poetry, and nonfiction while exploring the ways animals can be present in our own writing. By the end, we'll be able to say how we write about, with, and for the animal companions we share this world with.
Literary Devices and Styles
Think you can personify a computer in a sonnet? Or actualize an artful allusion adopting alliteration? This workshop combines literary devices and styles to explore the ways in which creating rules and setting limits in poetry can unexpectedly unleash the best of your creativity.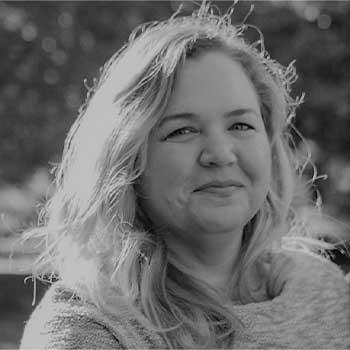 Carrie Jerrell
Camp Director & Instructor
Carrie Jerrell teaches creative writing and literature at Murray State University. Previous to Murray State, she taught middle school language arts and directed the Sewanee Young Writers Conference at the University of the South in Sewanee, TN. She also spent summers working at a furniture factory, two public libraries, and an equestrian center. She is the author of the poetry collection, After the Revival. In addition to writing poetry, Carrie loves taking road trips with her family and working on DIY & craft projects. She would really like to learn how to lasso.
---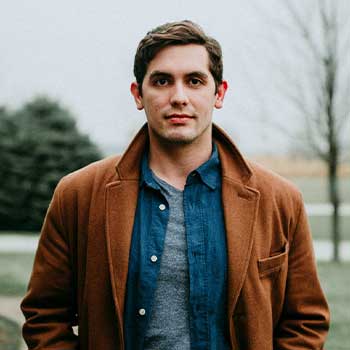 TJ Martinson teaches fiction writing at Murray State University. He is the author of the novel The Reign of the Kingfisher (Flatiron Books, 2019), and his short fiction has appeared in the journals JMWW, [PANK], Midwestern Gothic, Heavy Feather Review, Pithead Chapel, and others. When he isn't working, he's re-watching the entire 1992-1993 season of the Chicago Bulls on YouTube or injuring himself while actually playing basketball.
---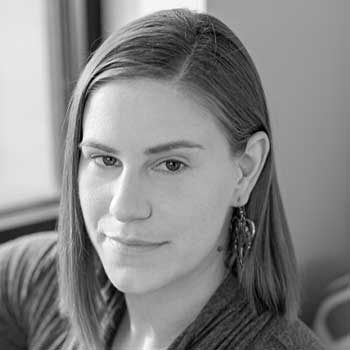 Gwendolyn Paradice
Instructor
Gwendolyn Paradice is a writer and professor, but in their free time they play video games (think God of War/Elden Ring/Nioh), do powerlifting, and spend a lot of time with their family dog, who is a very good boi… most of the time. They are LBGTQ+, a citizen of the Cherokee Nation, and hard of hearing—all parts of their identity that they write about. They are the author of the story collection, More Enduring for Having Been Broken, and co-author with Kara Dorris of Carnival Bound (or, please unwrap me). Gwen can be a bit goofy too (or at least not serious all the time), so if you work with them, expect a few bad jokes and moments of awkward humor.
---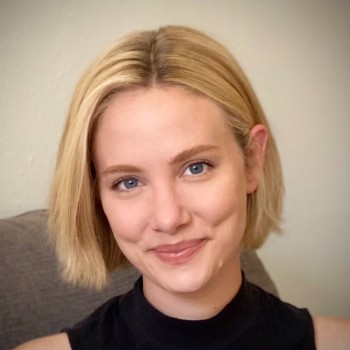 Kari Shemwell is a writer and teacher who loves stories that are unique, odd, and boundary-pushing. Her work has been published in Gulf Stream, Stonecoast Review, The Masters Review, and elsewhere. She is also a food-lover who knows way more about cheese types than any person really should. She loves talking about movies, TV, and video games, and she spent five years working as a body double in Hollywood.
What's the difference between resident and commuter campers?
Resident campers will stay in a room in the residence hall with a roommate. Camp counselors are located in nearby rooms and the residence hall has a front desk that's staffed 24/7 if you need assistance. Resident campers will be given a room key they are responsible for keeping all week. If the key is lost, the camper's family is responsible for the replacement fee. Commuter campers will return home each evening and commute to campus in the mornings. Commuter campers should contact the Camp Director to arrange a daily arrival/departure plan. Commuter campers are welcome to join all three meals in the cafeteria, but some choose eat breakfast and/or dinner at home. Commuter campers are welcome to join for evening activities.
Can I room with my friend?
There is a space on the registration form for roommate requests. You may list your friend's name there. We honor all possible roommate requests. In the event your roommate request can not be granted, we will do our best to place your rooms near each other. Residence halls have several communal spaces where campers may socialize. Generally, we try to place campers of similar genders and ages near each other in the residence hall, but it is not guaranteed. Final placements are not made until after registration closes due to varying camper numbers, building layouts, and other factors. If you have a question or requested room placement, email the Camp Registrar. Each residence hall has ADA-accessible rooms. Email the Camp Registrar if you would like an accessible room.
Do I turn in my medication?
Generally, campers are responsible for keeping and managing their own medications. If you would like assistance (such as a daily reminder to take your medication), please contact the Camp Director to discuss options for how RIMA staff can support you during your stay.
Can I park on campus?
Yes. Avoid a ticket and REGISTER YOUR VEHICLE TO PARK ON CAMPUS
Resident Campers:
If you are getting dropped off, your driver may park near the residence hall during opening day check-in. If you are driving yourself, you may park near your residence hall and leave your car there for the whole week. Campers are not permitted to drive during camp. Keys may be collected by camp staff.
Commuter Campers:
Commuter campers may be dropped off or may drive themselves. Contact the Camp Director to determine where you should park your vehicle for your daily commutes and establish your daily drop-off/pick-up times. Keys may be collected by camp staff.

What do I pack?
A few weeks before camp, you'll receive a packet in the mail (it'll be emailed to you and your adult, too) with details such as a packing list, campus map, schedule, welcome letter, release form, and more. If you have questions, don't hesitate to contact the Camp Registrar and Camp Director. We are happy to help you have a successful experience!
Contact Us
Dr. Carrie Jerrell
Camp Director
Rose Krzton-Presson
Camp Registrar
210 IT, MSU, Murray, KY 42071