Fun with Economics Youth Camp
Fun with Economics Youth Camp
Wednesday, May 31, 2023
9 a.m. - 1 p.m.
MSU Business Building Room 104
Open to rising 9th graders - recent high school grads
$25

At its core, economics is the study of how individuals, groups, and nations manage and use scarce resources. Students who attend this camp will not only gain the knowledge needed to better understand complex economic markets, but they will also come away with stronger analytical and problem-solving skills, as well as the business acumen necessary to succeed in the professional world.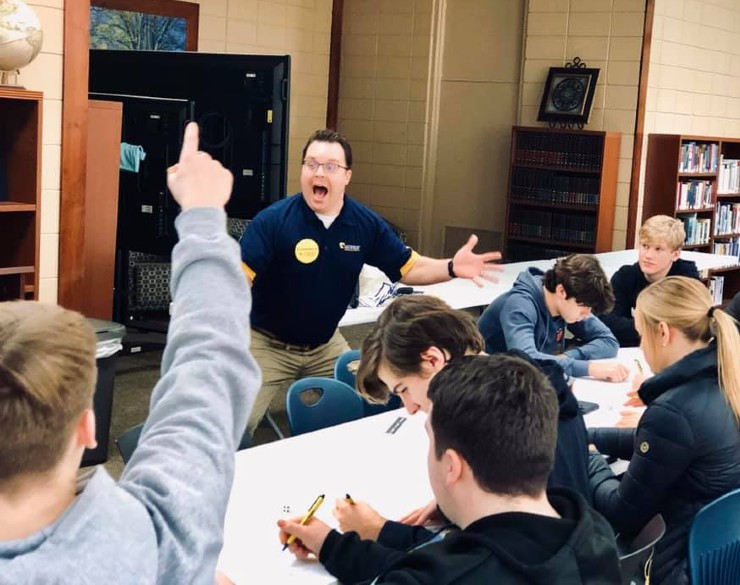 Murray State economics students have a wide choice of curricula with a mixture of business and non-business courses focusing on how individuals, businesses and government make decisions, how markets work, and how economic forces affect market outcomes and social systems. The program is designated as STEM, which signified the analytical rigor of the curriculum. It equips students with requisite knowledge in economic modeling, econometric methods, and computational skills to create, analyze and interpret large-scale data initiatives. The breadth and flexibility of the major allows students to tailor the program to their career goals in business, finance, healthcare administration, law, politics, foreign affairs, government and more. Economics is among the top 15 majors with highest lifetime earnings (Hamilton Project, Payscale). An economics major also provides a strong foundation for further graduate study. It is especially attractive for those who are considering an MBA or law school.
Sessions
8-8:30 - Check-in at the MSU Business Building (302 N. 16th St. Murray, KY 42071)

8:30-9:20 - Session 1, Economics Kahoot: This session will use the game Kahoot to introduce some interesting concepts about economics as well as some fun examples of economics in the real world. Presented by Mr. Todd Broker

9:20-9:30 - Break

9:30-10:20 - Session 2, Economics & Finance: I'm sure you've heard about the economic catastrophe that is Climate Change along with a myriad of different opinions and views. But what's the truth and how can economics help you sort through the chaos with clarity? Learn more about this important topic in this session. Presented by Dr. Eran Guse

10:20-11 - Session 3, Let the Games Begin: Break up into teams and compete for prizes as we embark on an engaging problem-solving exercise around campus. Led by Mr. Todd Broker

11-11:30 - Session 4, Lunch: Eat a fantastic lunch served by MSU Catering while learning more about the economics major at Murray State and some practical college skills from current students. Led by Todd Broker with Evan Pals & others

11:30-12 - Session 5, What Do Economists Do?: What sort of jobs and careers are economists trained for, and more importantly, how much do they PAY ($$$)? Learn this and much more as we discuss specific career options with an economics degree along with a brief look at the importance of data analytics in today's modern workforce. Presented by Dr. Beau Sauley

12-12:10 - Break

12:10-1 - Session 6, Show Me the Money: When people hear the word economics, they most often think about money. So, in this session, we will discuss some practical advice that economists can offer to help you in your personal finances, and hopefully make you a millionaire! Presented by Mr. Todd Broker

1:00 - Pickup at MSU Business Building. All minors must be picked up be their designated guardian.
Contact Us
Todd Broker
Camp Director
Rose Krzton-Presson
Camp Registrar