Murray State University en Español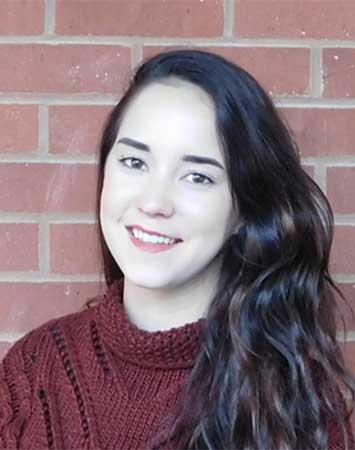 "The moment I arrived in Murray State I was given a warm welcome by the whole community and staff. I am an international student and homesickness is often very present in my life, but Murray State has always made a big effort to make the university feel like a second home. I have found my professional interests and learned more about myself here. I look forward to see what other exciting things Murray State will offer me in my remaining time here."
Carlota
Bachelor's in Nutrition, Venezuela
Contacte a Oficina de Estudiantes Internacionales
Phone or WhatsApp: +1.270.809.4223
Email: msu.intl@murraystate.edu
Costo estimado de asistencia
2020-2021
Pregrado
Postgrado
ESL (1 Level)
Matrícula
$13920
$14,400*
$1,764
Dormitorio
$5,424
$4,870
$1,362
Plan de alimentación
$3,860
$2,200
$994
Libros y útiles
$800
$800
$350
Seguro médico
$432
$432
$108
Gastos personales
$1,000
$1,000
$ 250
Total USD por año
$25,436 por año
$23,702 por año
$4,828 por nivel
Becas para Estudiantes Internacionales
Murray State University, localizada en Kentucky, es una Universidad pública con una población estudiantil de más de 11,000 estudiantes de los Estados Unidos y de todo el mundo. Desde su fundación en 1922, Murray State ha atraído a estudiantes que buscan una educación excelente en un lugar que se siente como en casa.
En adición a los 126 programas de pregrado y posgrado, Murray State University también ofrece un programa de Inglés Como Segundo Idioma. Hay cinco períodos de ocho semanas que son ofrecidos durante todo el año - las fechas de inicio son en enero, marzo, junio, agosto y octubre. El programa ofrece más de 20 horas de instrucción por semana en seis niveles de habilidad. La admisión condicional a los programas universitarios está disponible a través del programa de ESL. Después de que los estudiantes completan con éxito el programa de ESL y llenen los requisitos de admisión de su programa académico, los estudiantes serán admitidos incondicionalmente al programa académico de su elección. Para más información, envié un correo electrónico a msu.intl@murraystate.edu.