Racer Wellness
Employee Health and Benefits Fair & Flu Shot Information
Vision
All Murray State employees will embrace healthy lifestyle behaviors to reduce health and injury risks, to enhance overall well-being and to reduce health related costs.
Mission
The mission of Murray State University's Racer Wellness program is to encourage, support and assist employees in taking a proactive approach to improve their overall well-being.
Eligibility
All full time, part-time, temporary, and adjunct employees are eligible to participate. There will be certain programs that are only intended for full-time regular employees. Those particular programs will be marketed for that audience only.
Some of our programs will allow dependents as well as spouses to participate and those will be indicated on an individual basis.
For any questions on eligibility please call Lauren Smee at 270.809.4672.
Overall Goal
To improve employee health, well being, morale, and productivity, while decreasing absenteeism and health insurance expenses.
Contact Us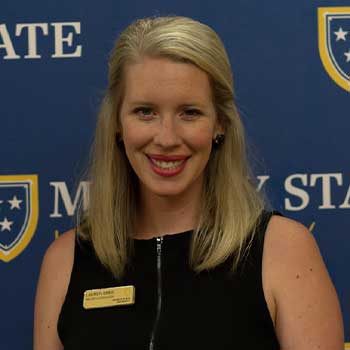 Lauren Smee
Wellness Coordinator
Human Resources
270.809.3464
412 Sparks Hall
We want to hear from YOU! It is important to the Racer Wellness program to receive feedback from our employees on how we can better serve you. Please feel free to contact us at any time regarding comments, suggestions, and/or questions.