Super Saturdays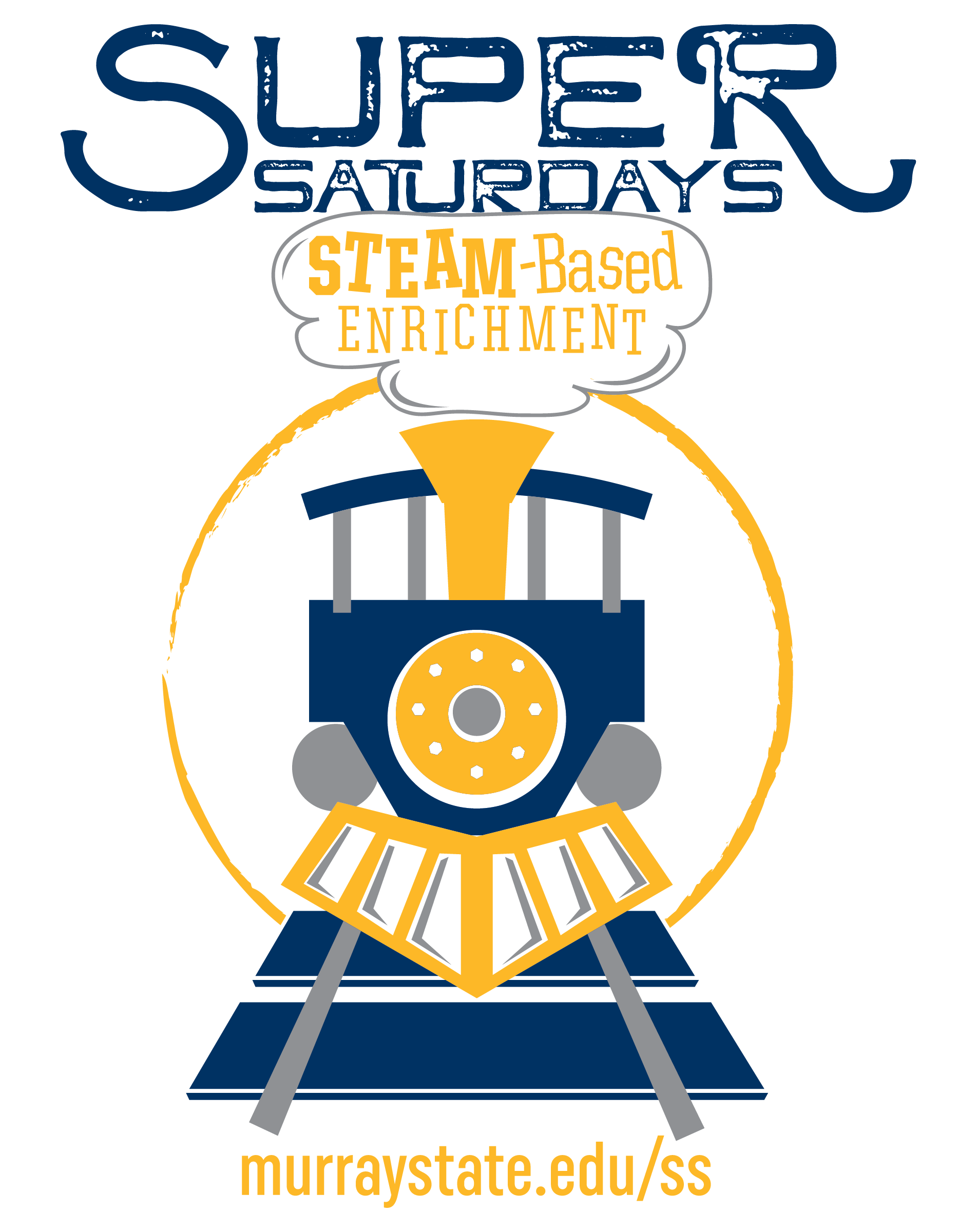 Super Saturdays is a program for Primary Talent Pool students in grades 1st-3rd and gifted education students in grades 4th-5th.
Classes are designed to challenge students 1-3 grade levels above where they are in school. Three mornings are spent with a small group of students exploring an area of interest with a teacher who has expertise in that field. The classes are STEAM-based (science, technology, engineering, arts and mathematics) and can range from chemistry to foreign languages, to creative writing, arts and engineering. The classes are all hands-on, problem and project-based.
T-Shirts are available for $10 each. Complete this form to order.
Spring Session in Paducah: March 7, 14 and 28, 2020
To participate: A student must be in the Primary Talent Pool (grades 1-3) or be formally identified in the GT program (grades 4-5) for the 2019-2020 school year.
Registration: Courses are filled on a first-come, first-served basis, and class size is limited to the first 10 paid registrants. You will be in the same class for three weeks. You must select a class within your current grade level. You will receive confirmation of registration indicating the class in which you will participate.
Tuition: Tuition for Super Saturdays is $75. Tuition must be included with the completed online registration form. Credit card payment is available through the registration link. If you have more than one child participating, it's $75 for the first child and $10 discount for each child after. Ask for the promo code! Tuition refunds may be granted if requested in writing one week prior to the first Saturday.
Inclement weather: We recognize that inclement weather and other emergencies can affect the Super Saturdays' ability to open for classes and the instructor and students' ability to attend. In an emergency, the Super Saturdays program coordinators will make every effort to notify instructors and families by phone of the closure. Local radio and television stations will announce the closing. Inclement weather is NOT grounds for a refund. Alternate days, make-up sessions and refunds will not be offered.
Class Descriptions
Grades 1-3
Fun with Newton! Ready to get creative using Newton's Laws? This STEM hands on learning experience will allow you to get creative and have some fun putting forces of motion in action while developing engineering skills at the same time! - Taught by Kathleen Robinson
Prehistoric Adventure! Explore dinosaurs and experience an archaeological dig! We'll create our own fossils and uncover the mysteries of the fascinating creatures. You will design and build your very own Dinosaur Park! - Taught by Christine Howard
Puppetry: If you enjoy crafts, acting and reading; this is the class for you!!! We will make different kinds of puppets including: sock puppets and marionettes. We will also make a puppet stage. Students will create their own puppet play to perform during the last class. - Taught by Traci Crass
Grades 4-5
Seascapes Painting: If you have a love for all things painting, you will enjoy this course. We will be exploring various paint mediums and painting techniques on canvas to create beautiful seascapes. Come sail away with me! - Taught by Tiffany Whaley
Inventors wanted! You must be up for a challenge and willing to design and create contraptions from everyday items. Come on out and show of your STEM skills. - Taught by Melinda Smith
History's Mysteries: How is it possible that ancient civilizations like Greece, Mesopotamia, Rome, Egypt, Israel and India were able to make such amazing advancements in science, engineering, technology and math as they did considering their lack of modernized materials? From pyramids to chariots, ziggurats to cuneiform, and mummies to irrigation systems, these ancient people created ideas, objects and languages that would be passed on to our culture today. Let's explore these civilizations and try our hand at creating some of their significant accomplishments. - Taught by Lisa Trimble
Contact Us
Dr. Susana Bloomdahl
Program Director
Lisa Trimble
Program Coordinator
Rachel Lundberg
Administrative Assistant