Teacher Leader
What is Teacher Leader?
Murray State's Teacher Leader Program develops and promotes research-based, culturally-relevant leadership skills for teachers. Our hands-on curriculum produces teachers who can advocate for best practices for students and schools. Graduates from our program will have the knowledge and ability to influence curriculum goals and school policies to bring about positive change for student learning.
How will this degree help me?
This degree provides teachers with leadership skills that benefit their schools and students. As leaders, teachers have the ability to influence curriculum goals and school policies, and to work with colleagues to bring about positive change for student learning. This degree provides practical applications that graduates will be able to apply within their current classrooms.
This degree will also allow for a change in rank status.
How is this degree offered?
The Teacher Leader program is offered entirely through a distance delivery format, in which students can complete their degree from home. Weekly class meetings through video conferencing combine the experience of a classroom setting with the convenience of distance learning.
Curriculum and Degree Requirements
Teacher Leader Program Coursework: 30 hours
The Master of Arts in Education in Teacher Leader is 30 credit hours and is designed to prepare individuals to work in leadership positions in P-12 school settings. Upon completion of coursework, candidates will be eligible for rank change in Kentucky.
Students will complete 12 hours of Teacher Leader Core courses and 18 hours in their desired concentration area. The concentration areas are designed to build on the core courses, and to advance candidate content and pedagogical knowledge. Download an outline of the program along with course options.
How to Apply
The Murray State Teacher Leader program admits students for summer, fall, and spring semesters. For full consideration, please submit your application and material by:
For summer/fall admission: April 1st
For spring admission: November 1st
Applicants are required to submit all required materials in order to be considered for admission:
Murray State's Graduate School online application (Begin an application)
Bachelor's degree or greater in a related field
An official transcript with a minimum GPA of 2.75
A letter of application that identifies the reasons for interest in the program/concentration and aptitude for success
Interested in learning more? Fill out a Teacher Leader Interest Form.
Program faculty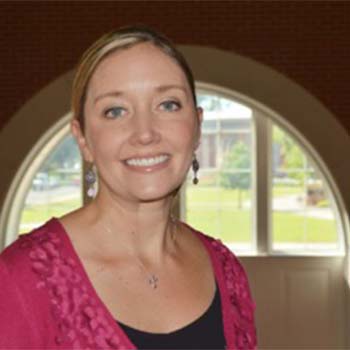 Dr. Melissa Chapman
Program Coordinator
Assistant Professor