Greetings from the Dean
You can go to college almost anywhere. But the education you receive in the Jones College of Science, Engineering and Technology will give you an edge when you apply for that first job, for graduate school or for professional school. What makes the difference are the opportunities you will have for hands-on experiences and our caring environment.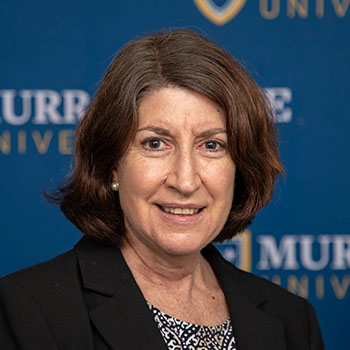 Murray State students have many opportunities to gain hands-on experience in the classroom and through our co-op and internship programs. Our students, both undergraduate and graduate, have published the results of their research in national journals and presented their work at conferences. We also make both short and long term, affordable and exciting study abroad experiences easy to incorporate into your degree. These kinds of experiences provide the edge you need when applying for graduate school, professional school or a job.
Our student-centered professors make teaching their top priority. You will benefit from professors who are available, and who are thrilled to see their students succeed. You will also have the opportunity to work side-by-side with faculty to solve some of the most interesting problems we face today. Our professors are recognized scholars who conduct state-of-the-art research in areas such as environmental and biomedical sciences. Like some of the finest liberal arts colleges in the country, we use our research programs to enhance the learning environment for our undergraduate and graduate students, but we do it at a state school tuition cost!
The JCSET is also home to the Center for Computer and Information Technology, Hancock Biological Station, the Mapping Applications Resource Center and the Watershed Studies Institute. These centers add to our unique position in the state, national and international academic communities.
Please schedule a visit, or call any of our departments to find the answers to questions you might have. Welcome to Murray, I know you will feel at home.
Sincerely,
Claire Fuller, Ph.D.
Dean and Professor