Advising Myths
Academic Advising Facts
The following are a list of the most common advising myths (misconceptions) followed by the facts. This fact sheet was created by staff in the offices of the Registrar, Center for Student Engagement and Success, University Counseling Center, Provost, Student Affairs, and Student Financial Services. Please direct questions to Peggy Whaley at pwhaley@murraystate.edu or 270.809.2274.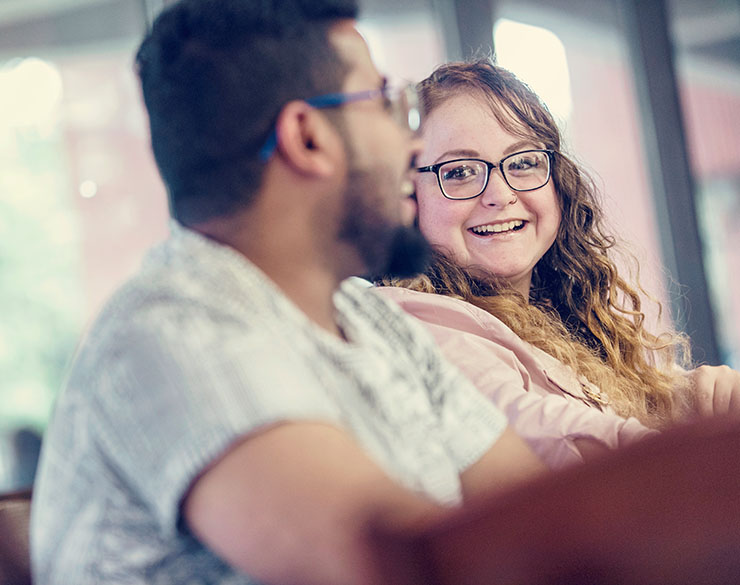 If I drop below full-time I will be required to leave campus housing.
If you drop below full-time and are NOT a conduct issue., you can still live in campus housing. If you are below full-time and do become a conduct issue in the halls, you can be removed from campus housing. If you withdraw from all classes, you have 48 hours to check out of housing.
I can't drop below full time status.
Maintaining full-time status is required for international students and those competing in NCAA sports. Full time status is not required for medical insurance purposes.*
If I drop a class, it will look bad on my transcript.
Getting an E will look bad on a transcript and will also negatively affect one's GPA. Failing classes may result in academic suspension, requiring a mandatory break from enrollment. Dropping by the published deadlines results in a grade of W, which does not affect the GPA, but is posted to the academic record.*
If I miss the course drop deadline, I can still withdraw from all of my classes.
The deadline to drop courses is the same deadline to withdraw from the semester. Once the deadline has passed, you must do you best to complete the courses. Contact the instructor to discuss course requirements.
I have holds on my account that prevent me from withdrawing by the deadline.
Holds will never prevent you from withdrawing from all classes for the specified semester. Select the "Withdraw from All Classes for a Semester" link on the Academics tab of myGate. Holds may prevent dropping an individual course. Contact the Registrar's Office for assistance.
I can withdraw from classes at any time due to medical reasons (medical withdrawal).
MSU offers a generous withdrawal for ANY reason, including medical, through 80% of the semester (or 80% of the course's session if the course is taught in a shorter session). Deadlines are posted on myGate. Medical documentation is not required to be submitted with the withdrawal if it is requested before the deadline. Students may re-enroll the following semester without reapplying once they meet with their academic advisor.
If I talk to anyone about withdrawing, they will try to convince me to stay on campus, so I will just drop out without talking to anyone.
Murray State recognizes that we may not be a good fit for everyone, and that you may benefit from taking time off or transferring to another school, and we can help you with the steps you need to take to do so. Contact the Center for Student Engagement and Success for assistance.
If I am failing a course, I can ask for an incomplete and it will be granted to me.
Granting an Incomplete grade is at the discretion of the instructor and is only available to you if you have a small portion of uncompleted assignments/exams. You and the instructor should discuss what remaining work is required to finish the course.
If I am not doing well in a course, I can audit the course anytime throughout the semester.

The deadline to submit an instructor approved audit to the Registrar's Office is by the last day to add a class. To audit a class, you must request to audit the class from the instructor. If approved, they must sign the audit permission form. Visit the Registrar's Office for more information.
I will have all of the next semester to complete coursework to change an incomplete grade to a letter grade.
Deadlines to change an Incomplete grade are: October 15th for spring or summer Incomplete grades; March 15th for fall or winter Incomplete grades. It is recommended all assignments and exams are finished two weeks prior to these deadlines to give the instructor time to evaluate and submit the final grade by the university deadline.
Upper division courses (300-, 400-, 500-level) are open to all undergraduate students.
Upper division courses require at least a junior classification. Freshman and Sophomore students may take 300- and 400-level courses with approval from the department chair. Freshman and Sophomore students cannot receive approval to take 500-level courses.
At least 20 of my last 32 hours must be taken at MSU.
For a baccalaureate degree, you are required to complete a minimum of 30 hours of Murray State courses; however, there is no requirement on when those 30 hours must be completed at Murray State.
If my instructors approve, I can enroll in courses that meet at the same day and time (or overlap meeting times).
With written permission from one of the instructors submitted to the Registrar's Office by the last day to add, you may enroll in courses with overlapping meeting times equal to 15 minutes or less. Overlapping times more than 15 minutes will not be approved.
If I register for classes but don't "show up" my classes will be purged and I won't owe any money.
You sign an acknowledgment prior to each semester's registration stating they you responsible for paying you bill and responsible for submitting a withdrawal to unenroll from the university if no longer planning to attend. Failure to submit a withdrawal by the posted deadline will result in failing grades in all enrolled courses and responsibility for any outstanding debt.
I am on academic warning (or probation) and can't enroll in classes for the next term.
Students on academic warning or probation are allowed to enroll in classes. They are limited to a maximum of 16 hours per semester. Students with cumulative GPAs below 2.00 should consult with their advisor and the Student Engagement for Success Office on the best plan to raise their academic standing.
I can submit assignments or retake exams after the semester is over to improve my grade.
You cannot submit missing assignments, complete additional assignments, or retake exams in order to change a grade of A, B, C, D, or E once the final grade has been recorded on your academic record.
I walked at Commencement, so I graduated.
Participating in the Commencement ceremony does not guarantee you have graduated or even formally applied for graduation. Grades are typically due the Monday after the ceremony and all students who have applied for a degree are evaluated at that time.
I don't have to apply to graduate. My degree will automatically be conferred.
You must apply for all degrees and certificates via myGate by the posted deadline.
I can't drop below full time because I will lose aid or scholarships for current and/or future semesters.
Dropping below full-time may impact your financial aid and/or scholarship eligibility for current and/or future semesters. Any student receiving financial aid and/or scholarship will need to contact Student Financial Services as it varies from student to student.
An appeal for financial aid (SAP - Satisfactory Academic Progress) will also allow me to appeal my academic suspension.
These two appeals are uniquely separate. The SAP appeal is to appeal for financial aid and the academic suspension appeal is to appeal to be reinstated for the next term. Students who need to appeal for their financial aid and/or academic suspension are notified by appropriate offices of the deadlines and procedures.
I only need to submit my FAFSA (Free Application for Federal Student Aid) and scholarship application one time during my first semester at Murray State.
The FAFSA and scholarship application must be submitted annually in order to be considered for aid.
*Students who are classified as veterans, military dependent, international or athletes may have unique circumstances that need to be discussed prior to withdrawing from courses. Please direct these students to the appropriate office.
Maintaining full-time status is required for international students and those competing in NCAA sports. Full time status is not required for medical insurance purposes.*
Athletics*
Matt Kelly (mkelly@murraystate.edu), Senior Associate Athletics Director

270.809.4424

220A Stewart Stadium
Office of International Student and Scholar Services*
Dr. Bill McKibben (bmckibben@murraystate.edu) Director, International Retention and Scholar Services

murraystate.edu/admissions/international

270.809.4223

B0026 Blackburn Science
Veteran and Military Student Success*
msu.va@murraystate.edu

murraystate.edu/va

270.809.5343

456 Blackburn Science