Advisor Hub
Advising Resources
Advising in the current academic climate goes beyond class scheduling. Advisors need to be well equipped with resources as well as knowledge of student support offices on campus. Student's have concerns about financial aid, mental health, food security, social interactions, career readiness, and more. Advising involves assisting the student in reaching their academic goals and being able to help the student utilize services offered through the Murray State University community. Utilize this checklist to have a productive advising meeting, before, during and after!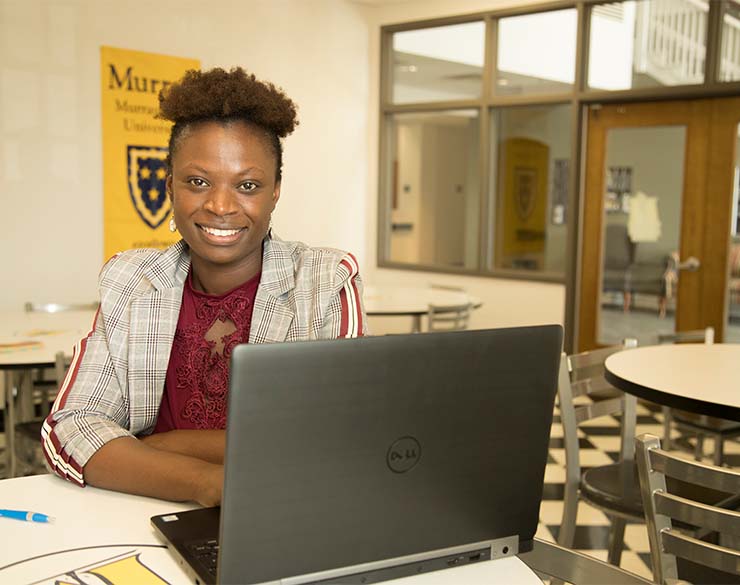 Professional Development
Academic advising is a changing landscape. As new students enter the college environment, new methods are introduced to support the changing student population. Professional development opportunities are available for advisors to stay current on what students want and need to be successful in their college experience.
Spring 2023 Opportunities:
MythBusters: Academic Advising Facts - February 16, 2023
Registration 101: Hosting a Productive

Advising

Meeting (including a review of myRegistration) - March 16, 2023

Speakers:

Tracy Roberts, University Registrar

Kristi Jackson, Associate Registrar

Peggy Whaley, Director, Student Engagement and Success

Signs and Symptoms: Recognizing Students in Distress When you are

Advising - April 20, 2023

Speakers:

Dr. Angie Trzepacz, Director, University Counseling Services

Peggy Whaley, Director, Student Engagement and Success
One of the main tools an advisor needs is the services provided by the Office of the Registrar. The Registrar provides information on academic deadlines, student records, FERPA (Family Education Rights and Privacy Act), graduation, commencement, RACR degree audit, myRegistration, and more.
myRegistration Course Scheduling System
myRegistration is a tool to support advisors, allowing advisors to focus on the learning, career development and degree progression of their students instead of trying to design the perfect schedule for the student.
Office of the Provost and Vice President for Academic Affairs
The Office of the Provost supports the academic mission of the University by ensuring the availability of quality academic programs for all students, by providing support activities that enhance teaching and learning, and by making available services that enable faculty and student involvement in research and creative activity.
Starfish Student Success Network: Retention and Early Alert Tool
Starfish Student Success Network provides an advisor with a wealth of information about a student and their success so that advising meetings can be very productive. Advisors may send a positive message (kudo) to a student or alert support staff about a concern by raising a notification (flag).
The Division of Student Affairs' primary concern is the student. This concern encompasses retention, welfare, and growth and development in all dimensions of student life including educational, vocational, social-cultural, civility and tolerance, psychological, values clarification and physical.
Mental Health and Emotional Well-being
Students face a variety of challenges that extend beyond just academics. Murray State University has gathered a list of resources available for advisors and students to access to support their mental health and emotional well-being. The site also includes recommendations for faculty to consider to support mental health in the classroom.
The mission of the Murray State University Student Intervention Team is to collect, track, and evaluate reports from all parts of campus concerning students who may pose a threat to their own safety and/or the safety of others. The team is represented by personnel from various departments.
Center for Student Engagement and Success
The Center for Student Engagement and Success is focused on empowering every student to reach their fullest potential. Staff are committed to the success and retention of all students through guidance, support and cultivation of their personal well-being and academic success.
Kentucky Advising Academy's Advising Toolkit
This toolkit is designed

to be a resource hub for all advisors in Kentucky. This toolkit includes a comprehensive collection of tools and resources that will help advisors gain a better understanding of foundational elements of effectively advising high school students. In particular, advisors can use the toolkit to gain more insight into topics such as career and academic advising, student development, student belonging, and more. By utilizing the resources in this toolkit, advisors will be able to provide better guidance to their students, helping them to succeed in their academic and professional endeavors.

The Kentucky Advising Academy and the Advising Toolkit is sponsored by the Kentucky Council on Postsecondary Education.
Kentucky Council on Post Secondary Education (CPE)
The Council on Postsecondary Education is a coordinating board overseeing Kentucky's state universities and the Kentucky Community and Technical College System. The Council also licenses non-profit and for-profit higher education institutions to operate in Kentucky.
NACADA, the Global Community for Academic Advising, is the leading association for the advancement of student success through excellence in academic advising in higher education

.