Masters in Economic Development
Prepare for a career in local and regional economic development
Economic development practitioners deal with issues in city, regional and urban planning, demography, economics, geography and mapping, political science, education, infrastructure, marketing, tourism, business recruitment, recreation and hospitality, among other disciplines. And that's only the beginning. A master's degree in economic development from Murray State will prepare you to work in the field of local and regional economic development. Whether you're earning your degree on campus or online, you'll gain classroom and practical training to help you succeed in the real world.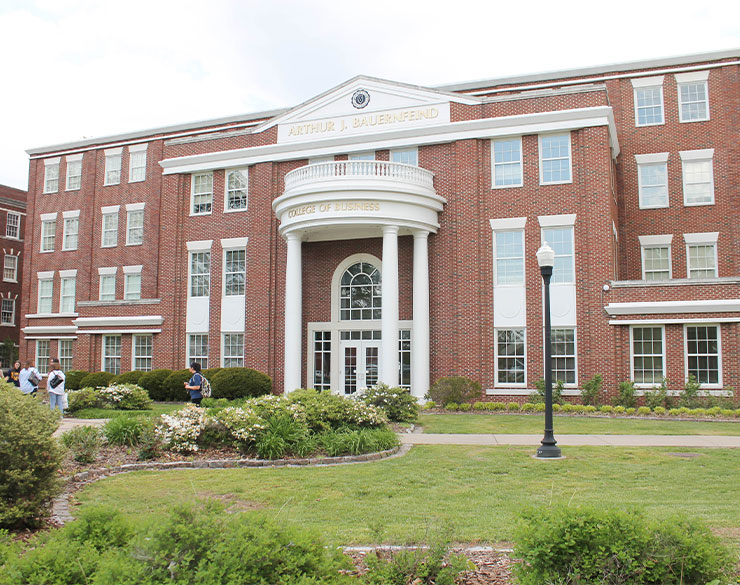 Hands-on learning you can use
The Master of Science in Economic Development program gives you the knowledge and skills to more effectively boost the local economy, infrastructure and services, develop workforce, enhance business recruitment, retention and expansion efforts and develop sustainable communities. You will be trained in using Geographic Information System (GIS), IMPLAN and other statistical as well as economic methods to make effective and informed decisions.
Directed study courses allow you to do advanced work in topic areas of your choice. The topic areas correspond with elective areas required for IECD certification. You'll finish your degree with a capstone project that allows you to prepare and present a significant, independent project in an area of your interest or job responsibility.
"This program enabled me to gain a better perspective of theory and application with Economic Development tools (like GIS software) that are being used by the top professionals in the field. I was encouraged to connect with local professionals and see firsthand how impactful Economic Development is in local economies, and how rewarding it can be to serve your community." – Savannah A., SOMERCOR
Receive course credit for your experience
Get credit towards ECO 618 if you have at least a year of work experience in the field.

Transfer up to 12 credit hours towards the Master's degree in Economic Development if you have completed graduate courses in a related field.

Please note, these are considered on a case by case basis.
Options for current undergraduate students
Current undergraduate economics majors who meet certain qualifications can complete the requirements for the Bachelor of Arts or Bachelor of Science Major in Economics and Master of Science in Economic Development in 5 years (138 credit hours for M.S.) rather than 6 years (150 credit hours for M.S.).

Interested students should contact their advisor before taking any 400 level courses.
Earn your Online Masters in Economic Development
The degree is offered 100% online . Our unique 7½-week online sessions make it possible to complete your degree in 12 months.
All required courses are offered in 7½-week online sessions.

Electives can be 7½-week or full semester courses.

ECO 615 and ECO 618 are always full semester courses.

Students are encouraged to meet with their advisor to determine the best schedule given current course offerings.
Career options for Economic Development Degrees
Executive Director of Economic Development Corporation

City Planner

State Planner

Federal Government Economic Development Agency

Community Planner

Corporate Strategy
Affordable education
Regardless of your location, our online students pay the same as our in-state students.
Graduate program tuition and fees.
Admission criteria
Applicants must meet the Murray State University admission requirements,

Minimum GPA of 2.75 OR a GMAT score of 450 (or GRE score of 289)
Curriculum
Total course requirements (30 total hours)
Required courses (18 hours)

ECO 610 Introduction to Economic Development

ECO 611 Economic Development Methods

ECO 620 Economic Development Data Analytics

ECO 655 Cost-Benefit Analysis

FIN 610 Economic Development Finance

ECO 622 Economic Impact Analysis

Required Limited Electives (12 hours)

ECO 615 Directed Study in Economic Development

ECO 618 Internship in Economic Development

Approved Electives (600 level)*

*Elective hours could include courses in public administration, nonprofit leadership studies, economics, statistics, earth and environmental sciences and marketing.
If a master's degree isn't right for you, you can still earn your Certificate in Economic Development.
Take one course in each 8-week session during the fall and spring semesters and earn your certificate in 10 months.
ECO 610 Introduction to Economic Development

ECO 611 Economic Development Methods

ECO 655 Cost-Benefit Analysis

FIN 610 Economic Development Finance
Faculty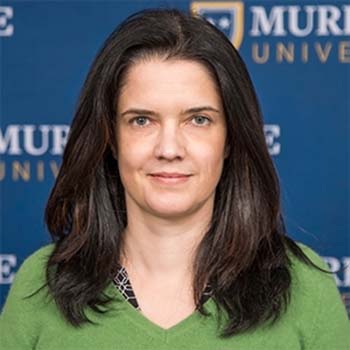 Simone Silva, Ph.D.
Director of MS in Economic Development
Arthur J. Bauernfeind College of Business
Dr. Simone Silva is an associate professor of economics in the Arthur J. Bauernfeind College of Business. She holds an MA and a Ph.D. in Economics from Tulane University. She is the Director of MS in Economic Development Program at Murray State University and a member of the Initiative for Community Economic Development (ICED) at the Center for Economic and Entrepreneurial Development. As a member of the center, she performs in-depth economic analysis of local communities and identifies strategies that can lead to long-term sustainable economic growth. Dr. Silva's teaching experience includes Econometrics, Mathematics, Microeconomics, International Trade, Economic Development, and Regional Economic Development. Her recent research is focused on the technology and its impact on economic development. Both her research and work experience are mainly related to applied econometrics, statistics and data analysis. Dr. Silva has served as a consultant to the World Bank, World Vision and National Telecommunications and Information Administration (NTIA), where her personal contributions included data mining and analysis, projections and simulations, and the proposal of statistical techniques and modeling to assess the topic under the study. She is skilled in handling large and complex datasets, often put together from different sources, and is proficient in SAS, STATA, Mathematica, GIS/ESRI, and IMPLAN.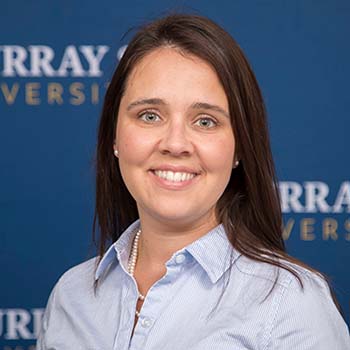 Jessica Dunn, Ph.D., MBA, EDFP
Assistant Professor of Finance
Arthur J. Bauernfeind College of Business
Dr. Jessica Dunn is an assistant professor of finance in the Arthur J. Bauernfeind College of Business. She earned her doctorate in Finance from Southern Illinois University Carbondale. She holds a Bachelor of Science degree in Mathematics and an MBA from Murray State University. She has earned additional certifications in Economic Development including Economic Development Finance Professional (EDFP). Dr. Dunn has begun her teaching and research at Murray State University in 2013. She has taught various courses including Economic Development Finance, Corporate Finance, Management of Business Finance, Professional MBA Corporate Finance and Principles of Finance. Her research interests include corporate finance, banking, and executive compensation.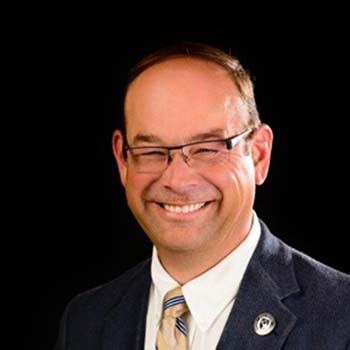 Chris Wooldridge, MBA
Director of Center for Economic and Entrepreneurial Development
Arthur J. Bauernfeind College of Business
Mr. Wooldridge currently serves as an instructor in the Arthur J. Bauernfeind College of Business in the areas of finance, banking and economic development. He also serves as the director of the newly created Center for Economic and Entrepreneurial Development at Murray State University. As the director he operates in a regional outreach capacity connecting community and campus seeking to develop student academic learning opportunities as well as create jobs and wealth to improve the economic conditions in the region. Previously he served as the District Director of the Murray State University Small Business Development Center for over 10 years overseeing regional outreach and the delivery of consulting and training services through two regional centers to pre-venture and existing businesses throughout the 24 counties of western Kentucky. Mr. Wooldridge is a former entrepreneur and has over 20 years of experience in the banking and financial services community. He has held numerous positions in the banking industry and has experience with business development, corporate compliance, credit analyses, business restructuring, bankruptcy administration and corporate lending. He is a Rotarian and has served the City of Murray, Murray Calloway County Hospital, Murray Main Street, West Kentucky Chamber Alliance as well as many other organizations throughout the region. Mr. Wooldridge received his undergraduate and his MBA from Murray State University. Additionally he is a graduate of the Kentucky School of Insurance, the Kentucky School of Banking, and received his certification through the Kentucky Institute for Economic Development. He is a graduate of the Delta Regional Authority Leadership Institute and currently served on the DRA Delta Regional Council for Kentucky for two years. He is a member of the Kentucky Association for Economic Development and received his professorial teaching credentialing from AACSB. He instructs across many different topics including, finance, lending, underwriting, business management and operation, corporate turnarounds and restructuring, leadership and economic development. He is married and has two children.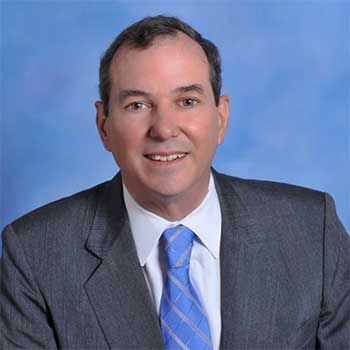 Ed Bee, Ph.D., CEcD
President
Taimerica Management Company
Ed Bee, CEcD, is President and founder of Taimerica Management Company. Taimerica counsels development groups and businesses worldwide on issues of strategic planning, site selection, industrial and commercial real estate development, organizational design and best practices. The company has more than 80 clients in North America. The company also has a practice in energy economics. Bee published the first book exploring the link between economic development and energy in 2012: Fueling Prosperity: The Role of Fossil Fuels, Renewables and Energy Efficiency in Economic Development. Ed has more than 30 years of experience in the practice of economic development, having led major development groups in Georgia, Texas, Oklahoma and Louisiana prior to the founding of Taimerica. He holds a PhD in Development Economics and International Development, with an MA in Economic Geography and undergraduate degree in Geography and Urban Studies. Bee holds adjunct faculty positions in the Master of Science in Economic Development Programs at Murray State University and in the School of Business and Economic Development at the University of Southern MS. Bee has earned a number of achievements and awards during his career, including a Distinguished Service Award conferred by the American Economic Development Council in 1994. His past professional service includes elections to the boards of the American Economic Development Council and the Southern Economic Development Council. He has authored ten peer reviewed articles on leading edge economic development topics in globally recognized publications such as Economic Development Quarterly, The Economic Development Journal and Economic Development Review.