Bachelor of Science
Accredited by the Applied and Natural Science Accreditation Commission of ABET (ANSAC/ABET)
Choose your track
Occupational Safety and Health track
Environmental Health and Safety track
Admission and graduation requirements
Meet the Murray State University admission requirements.
Declare OSH as your area of choice at any point.
You must be formally admitted into the OSH program before you can enroll in OSH 353 and 400- (excluding 488) and 500-level OSH classes.
View requirements
Deadline to apply: February 1 for summer/fall enrollment or September 1 for spring enrollment.
Complete at least 30 credit hours of coursework directly applicable to an OSH degree from the OSH University Studies requirements, required core courses, non-restricted OSH classes at the 100-, 200- and 300-levels, and Technical Electives, with a minimum GPA of 2.50
Earn a C or better in all OSH classes;
Complete an application for admission to the program
Be successfully reviewed by the OSH program admissions committee;
Follow the most current bulletin when admitted to the program.
Admission is competitive and based on available space. Admission is subject to application and careful evaluation by the OSH program admissions committee.
All occupational safety and health majors and minors must earn a grade of "C" or better in all OSH courses.
Any OSH course with a grade below a "C" must be repeated. The maximum number of times a student may enroll in an OSH class is twice; this includes audits and withdrawals after the first week class. Exceptions would be made only if the student was forced to drop the class due to a life-changing event and not due to performance in class. If a grade less than "C" is received in any OSH course for a second time, the course cannot be repeated and the student is dismissed from the program and is not eligible for readmission.
A cumulative grade point average of at least 2.50 must be maintained to graduate.
Curriculum and Academic Plans for 4-Year Graduation
View the OSH course list and descriptions
Occupational Safety and Health Track
Contact us to start the BS OSH program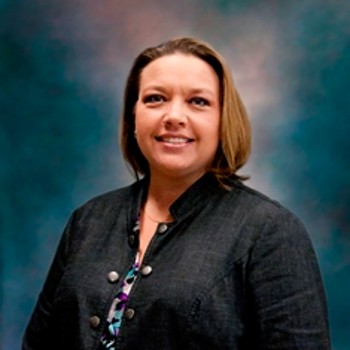 Dr. Traci Byrd
Chair/Associate Professor
Department of Occupational Safety and Health
270.809.3630
157B Industry and Technology Center Murray, KY 42071