Master of Science in Occupational Safety and Health
On Campus program
Accredited by the Applied and Natural Science Accreditation Commission of ABET (ANSAC/ABET)
Advance your career
The graduate program in occupational safety and health will prepare you for a career in a variety of fields based on your concentration of study. Complete your degree in 30 credit hours with thesis and non-thesis options.
Choose your concentration
Safety management concentration
Industrial hygiene concentration
Environmental concentration
Competitive tuition
Murray State University offers competitive tuition rates.
Admission requirements
Meet the Murray State University admission requirements.
Must have a BS degree in occupational safety and health, or a related field, and/or complete a core of 15 credit hours of undergraduate work.
Unconditional Admission
Baccalaureate degree in occupational safety and health from Murray State University

Overall GPA of 3.00 or higher
Conditional Admission
Conditional Admission status is granted to students with an undergraduate GPA of 2.75 or higher, regardless of undergraduate baccalaureate degree field of major. To change to Unconditional status, you must meet the university requirement of obtaining a 3.00 in the first nine hours of graduate work and additional criteria set forth by the Department of Occupational Safety and Health.
Students admitted from a different undergraduate field/discipline must complete the following course work in addition to the above GPA requirements. Undergraduate course work is required in biology, chemistry, mathematics and physics.
The following courses are the minimum accepted requirements for pursuing a master's degree in occupational safety and health:
BIO 100 and BIO 101
CHE 105
MAT 130, or 140 and 145, or 150
PHY 125 and 126
Students must also complete 15 prerequisite credit hours in occupational safety and health and pass these courses with a grade of "C" or higher:
OSH 192 Introduction to Occupational Safety and Health (3)
OSH 353 Prevention of Musculoskeletal Disorders in the Workplace (3) OR OSH 453 Human Factors in Safety Engineering (3)
OSH 387 OSH Standards (3)
OSH 420 Fundamentals of Industrial Hygiene (3)
Select one course below based on concentration:
Safety Management: OSH 384 Construction Safety (3)
Industrial Hygiene: OSH 425 Physical Agents (3)
Environmental: OSH 320 Environmental and Occupational Health Engineering Technology (3)
Curriculum
View the MS Occupational Safety and Health curriculum
View our on campus MS Occupational Safety and Health brochure
View the OSH course list and descriptions
Contact us to begin the on campus MS OSH program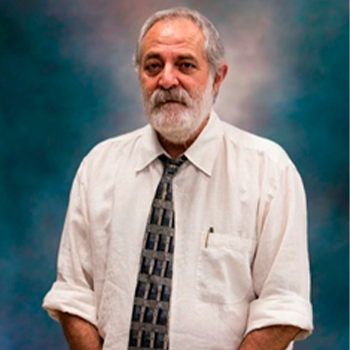 Dr. Bassam Atieh
ON CAMPUS MS PROGRAM COORDINATOR/PROFESSOR
DEPARTMENT OF OCCUPATIONAL SAFETY AND HEALTH
270.809.3630
157I Industry and Technology Center Murray, KY 42071