Safety Classrooms, Labs, and Equipment
Success in safety starts here
Industry and Technology Building
The Department of Occupational Safety and Health (OSH) is conveniently located on the ground floor on the east side of the Martha Layne Collins Center for Industry and Technology, commonly known as the IT building.
OSH Suite
Build and grow relationships
In the OSH suite (room 157 IT), you will find faculty and staff offices, graduate assistant and student worker cubicles, and a student lounge. The student lounge gives you a convenient place to do homework, get help from OSH faculty, and just hang out. A focal point of the OSH suite is the internship and full-time placement boards. As you accept and internship or full-time placement, you sign the board to let everyone know that you're starting your safety career.
Classroom, Labs, and Equipment
Gain hands-on, real-word experience and knowledge
Also, centrally located on the ground floor are OSH classrooms and labs. Labs include the emergency medical training, industrial hygiene, practical applications, and a computer lab. You gain hands-on experience in our classrooms and labs utilizing equipment in areas ranging from virtual reality, ergonomics, industrial hygiene, EMT, hazmat, and fire safety….just to name a few. The OSH computer lab provides convenient, daily access to computers and a printer to help complete your coursework or even to use for a quick print before class.
You also gain hands-on, real-world experience through the required internship/co-op experience. The OSH department includes interview rooms that are utilized by company representatives to conduct interviews of our students to fill both internship and full-time safety positions. We prepare students for interviews and provide one-on-one help in preparing your professional resume.
OSH Training Center
Further your safety training
The OSH Training Center (OSHTC) also gives you additional opportunities to gain safety training experience while at Murray State. Some typical trainings include 24-Hour Chemical Spill Response Technician Level Training, 16- Hour Incident Command Training, and Confined Space Entry Training. The OSHTC includes a lecture room, equipment room, and a confined space entry simulator.
Explore Our Facilities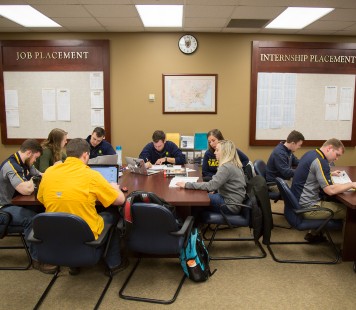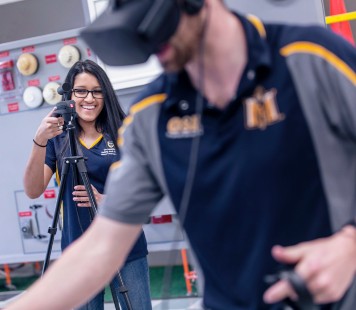 Virtual reality
EMT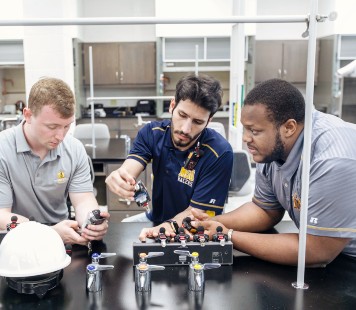 Inudstrial Hygiene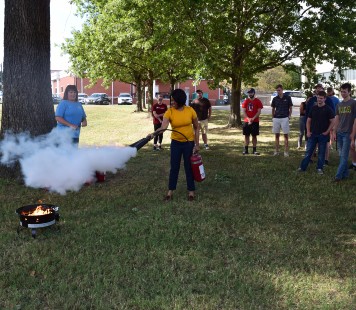 Fire Safety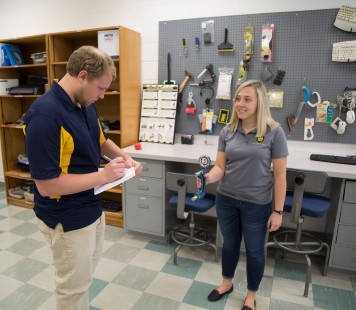 Practical Applications
Hazmat
Confined Space Entry Training