In Memoriam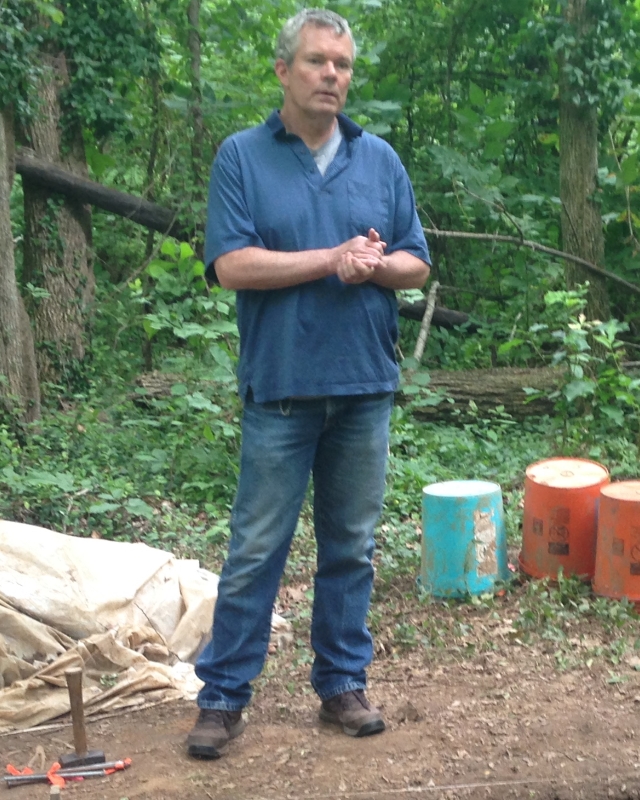 It is with great sadness we announce the passing of Dr. Kit Wesler, Director of MARC, Department of Earth and Environmental Sciences Graduate Student Coordinator, and Director of Wickliffe Mounds for many years. Dr. Wesler was a great advocate for the use of technology, especially in the field of archaeology. He was enthusiastic about the employment of drone technology for site mapping, the use of LiDAR for site detection and evaluation, and a strong advocate for giving students hands-on field experience. Dr. Wesler took many students to field schools in Jamaica, and throughout western Kentucky, providing them valuable opportunities to enhance their knowledge. MARC was fortunate to have such an estimable colleague, mentor, and friend. Dr. Wesler will be missed.
Background
Kit W. Wesler, Director, Mid-America Remote sensing Center; Department of Earth and Environmental Sciences
Dr. Wesler's research interests encompass the late prehistoric and historical archaeology of Eastern North America, West Africa and the Caribbean, the comparative study of complex societies, and computer applications to archaeology. Currently, Dr. Wesler is continuing to analyze 15 years of excavations at the Wickliffe Mounds site in Ballard County, Kentucky, the 2005-2006 excavations and survey at Columbus-Belmont State Park in Hickman County, Kentucky and 2008 and 2010 excavations at Hematite, in the Land between the Lakes Recreation Area. He is collaborating on a book reporting a study of the Taino of the north coast of Jamaica, and has recently returned to Jamaica to begin an archaeological investigation of the town of Falmouth. Dr. Wesler served as a Project Archaeologist for the Maryland Historical Trust before coming to Murray State University, as a Fulbright Lecturer at the University of Ibadan, Nigeria, while on leave from Murray State in 1985-1986, and as a Fulbright Professor at the University of the West Indies in Jamaica while on leave from Murray State in Spring, 2002. He was Director of the Wickliffe Mounds Research Center from 1983-2004. Dr. Wesler is also the Curator for the Murray State Archaeological Laboratory and the Corresponding Editor for the Journal of Kentucky Archaeology.
Courses taught include: ARC-150 Introduction to Archaeology