About Us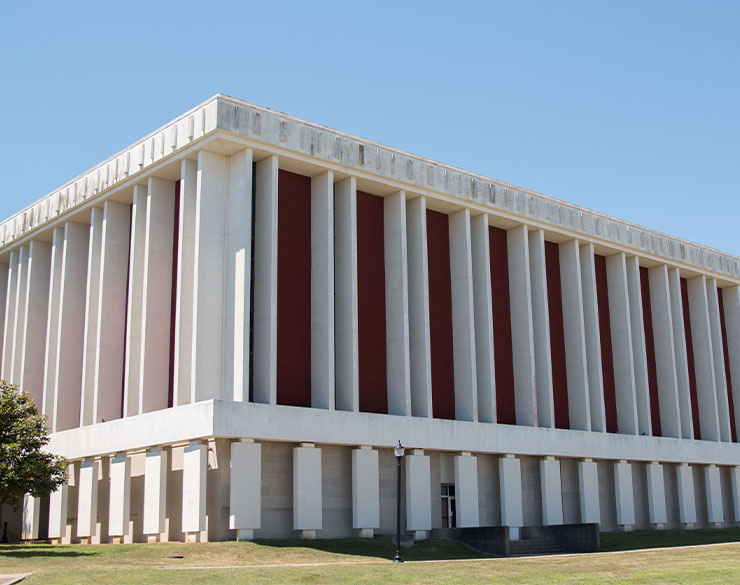 The Mapping Applications and Resource Center is the hub for geospatial education at Murray State University. In 1979, the Mid-America Remote sensing Center was established as a technology transfer center, appointed to educate not only Kentuckians but people from around the world on the growing science of remote sensing. In 2017, our name changed to reflect how the discipline and industry has evolved. Yet, over the decades MARC has worked with thousands of faculty, staff, and students, educating people on the amazing abilities of geospatial technology. Each year, hundreds of students are awakened to the power and potential of one of the fastest growing and most exciting aspects of the United States Technology Sector, the geospatial industry. These students become empowered by their new geospatial awareness through coursework in the Department of Earth and Environmental Sciences, through pursuing their own interests and training via Esri's "Esri-U" virtual courses, and through conducting research and internships at MARC. Many students have gained significant real-world experience working on campus mapping projects, service learning projects, and from both private and public grants and contracts. Our alumni include many regional and urban planners, cartographers for National Geographic, environmental scientists at NOAA, and analysts at all levels of the federal government, from the U.S. Department of State, U.S. Department of Agriculture, to the Central Intelligence Agency, and the National Geospatial Intelligence Agency.
The Mapping Applications and Resource Center (MARC) is located on the north wing of the 4th floor of the Blackburn Science Building. We have been in our "new" home since 2009, having previously been located in the Lowry Center. Our facility in the Blackburn Science Building provides us with a large classroom computer lab, offices for faculty, staff, and graduate students, and research space for a wide variety of multi-disciplinary pursuits, plus a map and media library.
MARC is one of the three research centers at Murray State University. Together with Hancock Biological Station, and the Chemical Services Laboratory, MARC engages in a broad spectrum of research pursuits. MARC is also a member of the Murray State University's Watershed Studies Institute (WSI), one of Kentucky's four "Centers of Excellence." MARC Associates are active participants in local and regional interest groups such as WaterWatch, the Four Rivers Watershed Watch, American Society of Photogrammetry and Remote Sensing (ASPRS), the Association of American Geographers (AAG), the Sierra Club, and the Kentucky Association of Mapping Professionals (KAMP).
Faculty, staff, and students have scrutinized many aspects of landscape and environment change associated with watershed environments, large reservoirs, mountain-top mining, as well as the human impacts of urbanization and the historical occupance of the Southeast United States. MARC Associates and associated faculty represent diverse backgrounds including anthropology, archaeology, biology, business, computer science, geography, geology, and wildlife management.
The Mapping Applications and Resource Center also provides Esri software support for Murray State University. As part of the Commonwealth of Kentucky's Council on Post-secondary Education (CPE) contract with Esri, MARC proudly provides faculty, staff, and currently-enrolled students free access to the world's leading geographic information systems (GIS) software. MARC's contribution to the state-wide license agreement allows Murray State University to provide students with free copies of ArcGIS software plus free access to Esri's Academy, an online learning environment. MARC, through a partnership with the Department of Earth and Environmental Sciences, also provides Hexagon/ERDAS Imagine image processing software and Harris Geospatial's ENVI.
Please refer to our list of faculty and staff, and our list of projects, grants, and contracts for more details about our facility.
Contact Us
For inquiries about MARC, please contact the Coordinator of GIS:
Mr. Michael Busby
Coordinator of GIS MARC
410 Blackburn Science Building
Alternate Email: mbusby@murraystate.edu