School Psychology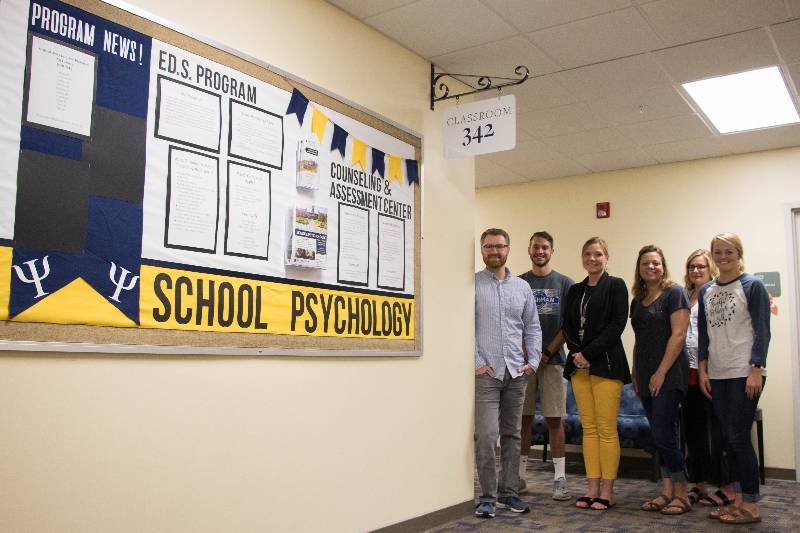 Our Program
The school psychology program is designed to prepare graduates to work as certified school psychologists in school districts across the country. Our program is grounded in a practitioner-scholar model that focuses on the practical application of scholarly knowledge through synthesis and dissemination of current research and technologies in applied settings. Students will develop a solid foundation of content knowledge in core areas of psychology, education, research methods and professional school psychology. Training opportunities associated with our programs aim to provide students with meaningful and practical experiences that will allow them to become effective leaders in the schools in which they work.
Founded in 1997, our program has a strong history of excellence with a 100% pass rate on the national certification test and 100% employment rate in school psychology after graduation. We also offer a highly-collaborative work environment with small class sizes and collegial faculty. Together, our programs are designed to mentor students as they develop expertise and learn innovative technologies for addressing education's biggest challenges.
Our school psychology program is fully approved by the National Association of School Psychologist (NASP). In addition, the Ed.S. in School Psychology program is accredited by the Council for accreditation of Educator Preparation (CAEP) and Kentucky's Education Professional Standards Board (EPSB).
Handbooks
Degree and Training Opportunities
Education Specialist (Ed.S.) in School Psychology Program

- This 60-credit hour degree program prepares students to meet the requirements for certification as school psychologists.
Certificate of Advanced Graduate Studies

- 6th Year Certification Program in School Psychology - Applicants with a Master's degree can pursue a certificate in school psychology, which leads to an endorsement/certification to work in PK-12 schools in Kentucky.
Please contact us to learn more or schedule a meeting!