Student Success Center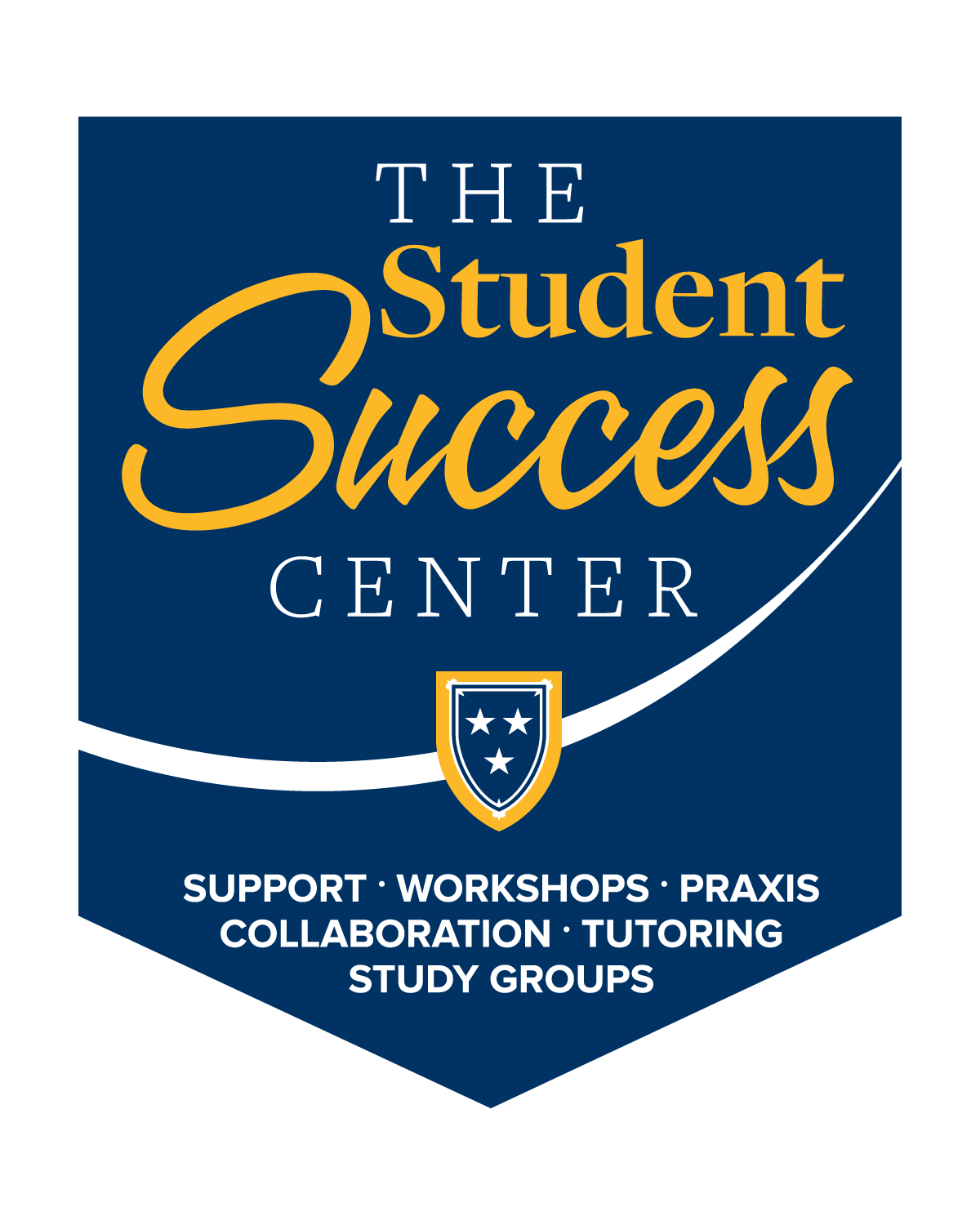 The Student Success Center is here to help you on your pathway to success. We can support you through each checkpoint on your path from admission to Teacher Education into student teaching and through teacher certification.
For other questions or to schedule an appointment to meet via Zoom, email Annessa Roberts at aroberts4@murraystate.edu
We offer resources for Praxis Core Academic Skills for Educators (CASE) reading, writing and math exams and Praxis content tests.
Admission and Certification
Attend Admission to Teacher Education Orientation
Meet testing requirements (ACT or Praxis Core/CASE)
24 Credit Hours with a B or better in: ENG 101, 102 ,104, 105 or HON 150; COM 161 or HON 165; MAT 117 or higher; EDU 180 or equivalent
Overall GPA of 2.75
Complete admission interview with academic advisor
Submit application after requirements have been met
Attend Student Teaching Orientation two semesters prior to student teaching
Granted admission to Teacher Education
Maintain minimum 2.75 GPA's in major/areas, professional education and overall
Demonstrate teaching ability in field and clinical studies
Document completion of 200 or more field hours on Audit and Component Sheet and in Kentucky Field Experience Tracking System (KFETS)
File application in Teacher Education Services two semesters prior to student teaching
Completion of approved teacher education program including student teaching
Obtain passing scores required on Praxis specialty area tests and the appropriate PLT
Complete all applicable computer literacy and application requirements
Earn bachelor's degree from Murray State University
File application for certification (CA-1) with Teacher Education Services
For more information, visit Teacher Education Services homepage.
Praxis FAQs
If you are seeking admission to the teacher education program, you will need to take the Praxis Core Academic Skills for Educators test.
If you are completing your teacher certification, you will need to take the tests required by your certification area.
You must wait 28 days before retaking a test. This includes individual sections of a multi-part test
Test scores must be sent to KDE/OELE (formerly EPSB) using code 7283 and Murray State University using code 1494.
Contact Us
Schedule appointment - aroberts4@murraystate.edu
Annessa Roberts- aroberts4@murraystate.edu/ 270.809.3253
Student Success Center - msu.ssc@murraystate.edu / 270.809.3253 / 2217 Alexander Hall