Cybersecurity and Network Management Cybersecurity Degree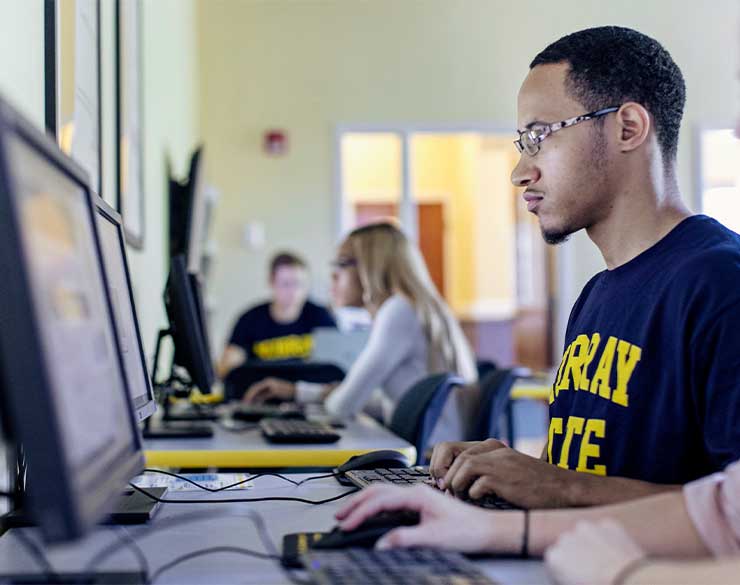 Training up the Next Generation
Murray State University's Cybersecurity and Network Management Cybersecurity Program offers students a broad and rich foundation that keeps pace with growing information technology trends.
Formerly known as the Telecommunications System Management (TSM) program, the Cybersecurity and Network Management (CNM) degree at Murray State offers students the choice of obtaining a degree by attending classes on campus or through the CNM online degree program. Students who are on campus can begin the program of study at Murray State or transfer into it after earning an associate degree through the 2+2 Option.
Your Future Connected.
Providing a solid foundation of information systems technologies and business principles, the Cybersecurity and Network Management program is uniquely positioned to help you achieve your dream of a career in technology. And as technology changes, you'll have the technical competency and problem-solving skills needed to succeed.
No matter what your interest in information technologies, Murray State's Program of Distinction, CNM, has a track designed for you:
Program of Distinction.
Recognized as one of Kentucky's premier academic programs, the CNM program has been named a statewide "Program of Distinction". Our program guided by a distinguished national advisory board ensuring our curriculum meets not only today's industry needs, but those of the future. Both our undergraduate and graduate programs have been recognized as Programs of the Year by the International Telecommunications Education and Research Association.
Seize your Opportunity.
According to the US Department of Labor, jobs in computer and information technology are expected to grow 13% by 2026, adding more than 546,000 jobs nationally. In our region, there are over 200 companies actively seeking employees who are knowledgeable in cybersecurity, wireless communications, and network and systems administration. In the upcoming years, WK&T Tech Park, located in Mayfield, Ky., expects to hire more than 800 IT workers.
Jobs include:
Network Security Specialist

Telecommunications Project Manager

Network Analyst & Designer

Data Network Supervisor

LAN/WAN Support Specialist

Systems Security Administrator

Computer Network Manager

Systems and RF Engineer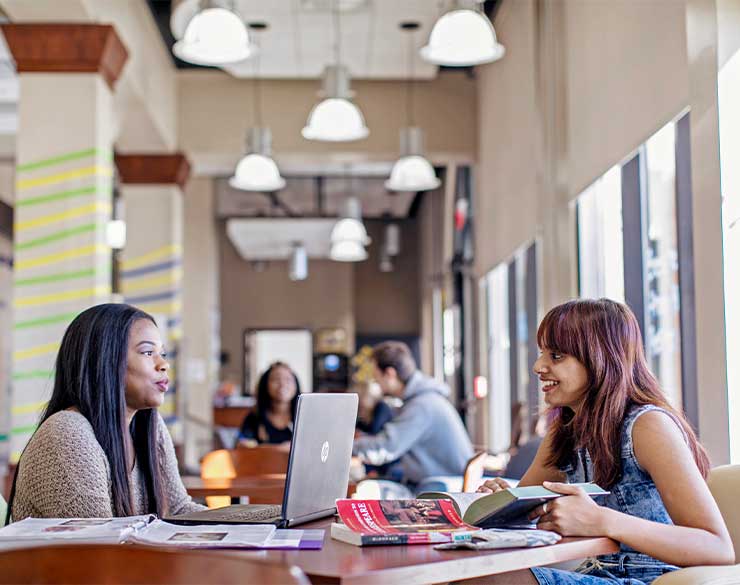 Transfer Students - 2+2 Option
2018-2019 Murray State - KCTCS Transfer Agreement
The 2+2 Option is made possible by a transfer agreement between Murray State University and the Kentucky Community and Technical College Systems (KCTCS). The Associate of Applied Science in Information Technology (AAS-IT) degree is available to students online or at specified sites throughout Kentucky by KCTCS. This degree prepares them for completion of the CNM program on campus or online with Murray State. Students will enter the program as juniors.
Online Students
Online students will be assigned a Murray State CNM online advisor as soon as they register for classes. The online advisor will guide them through each step of their educational journey toward the goal of graduation.
Program Overview
The TSM Cybersecurity program prepares students to identify and counter cyber threats against information systems, computers, mobile phones, networks and data. Cybersecurity is the most in-demand and highest paying specialty within the Information Technology (IT) career field.
Admission Requirements
ACT Composite = 18 or SAT Composite = 1060

2.0 GPA
Classes and Topics Included
Red/Blue Team

Intrusion detection/prevention

Malware

Encryption

Anti-virus

Firewall Administration

Linux Administration

Data Breaches

Threat Analysis

Vulnerability
View the Academic Catalog for Cybersecurity and Network Management
Career Options
Security Analyst

Security Technician

Security Engineer

Penetration Tester

Watch Stander

System Administrator

Security Manager

Firewall Administrator
Are you ready to make your dreams a reality?
Contact
Dr. Randall Joyce
CNM Coordinator, CAE-CD P.O.C
Cybersecurity and Network Management
253X Industry and Technology