Brian Clardy
About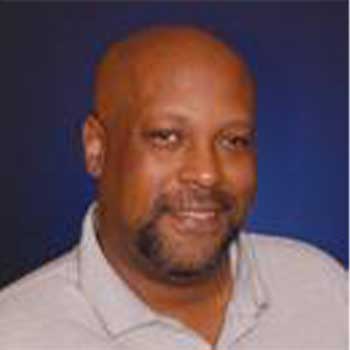 Dr. Brian Clardy
Associate Professor of History
Education
"Education for Ministry" sponsored by Sewanee School of Theology, University of the South 2011-Present
Ph.D., Southern Illinois University at Carbondale, 1999
M.P.A.,

Murray State University, 1991

B.A.,

The University of Tennessee at Martin, 1988
Publications
Books

Radical Ideas: Homilies and Reflections. Sikeston, MO: Acclaim Press, Forthcoming.
A Testament of Grace: Sermons and Reflections. 2nd Edition. Jackson, TN: Main Street Publishing, 2014.

Articles

"Impeaching Richard Nixon: Tennessee Congressman Ed Jones, Watergate, and the Politics of Triangulation, 1973-1974" The West Tennessee Historical Society Papers, Vol. LXX, 2016, 37-57.
"A Fear and Loathing of Détente: Perspectives on Criticisms of Henry Kissinger in 'The New Republic' and "The National Review." The Flinders Journal of History and Politics. Vol. 29, 2013, 113-136.
"Deconstructing a Theology of Defiance: Black Preaching and the Politics of Racial Identity." The Journal of Church and State. Vol.53 (2), Spring 2011, 203-221.
"And You Should Have That Opportunity: The Desegregation of South Fulton High School, 1962." Tennessee Historical Quarterly, Vol. LXIX, No. #1, Spring 2010, 66-87.
"Geographical Indications, Beer, and Czech National Identity: A Historical Analysis of the Anheuser-Busch/Budejovicky Budvar Trademark Dispute." The Journal of Business and Economic Perspectives, Vol. XXXV, No.#2, Fall 2009/Winter 2010, 27-38.
The Management of Dissent: Responses to the Post Kent State Protests at Seven Public Universities in Illinois. University Press of America; October, 2002.
"Re-conceiving the State and Economy: A Focus on Latin America." Delivered to the 23rd Third World Conference; the Swisshotel; Chicago, Illinois; March 28, 1996. Published in the Proceedings of the Third World Conference Foundation, Spring 1996.
Courses Taught
United States History to 1865

United States History Since 1865

World Civilizations and Cultures Before 1500

World Civilizations and Cultures Since 1500

American National Government

U.S. Foreign Relations Since 1898

History of Religion in America

Survey of World Religions

The World Since 1945

The Modern Presidency

The Social and Political Protests Movements of the 1960s

Am

American Foreign Policy

Seminar in US History to 1865 (The Evolution of the American Presidency)

Introduction to Religious Studies
Research Interests
U.S. foreign policy during the Cold War;

Vietnam War period;

American Presidency;

comparative world religions
Television and Radio
Panelist: "The Electoral College" Kentucky Tonight (KET) November 14, 2012
Panelist: "The 2012 Presidential Election" on "Connections with Renee Shaw" (KET) November 4, 2012
"Pork, Pie, and Politics" (Kentucky Educational Television). August 7, 2012. Previewing the 2012 U.S. Presidential Election.
Panelist: "Debating the Electoral College" "Kentucky Tonight," (KET) June 25, 2012.
Panelist: "Statewide Elections Preview" "Connections with Renee Shaw" (KET ). November 2011. October 31, 2011.
Roundabout U: "Analysis of the Inauguration of President Barack Obama" (January 2009); "Archbishop Desmond Tutu's Visit to Murray State University" (February 2011)
Co-Host of "Café Jazz," WKMS 91.3FM (February 2009-Present)
KFVS TV 12: "The Campus Campaign" (October 2008)
Official Broadcast Historian:" The Eisenhower Hour (Hosted by Dr. Bob)"; WKMS 91.3FM; Murray State University. (October 2007-Present)
Public Affairs Commentator: WKMS 91.3FM; Murray State University (January 2006-Present)