Jie (Selina) Gao
About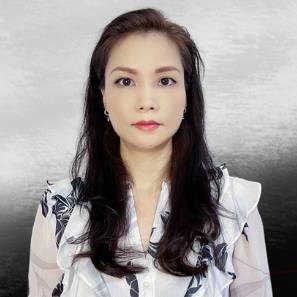 Dr. Selina J. Gao
Associate Professor of History
Education
Ph.D., The University of Western Ontario, 2010
M.A., Beijing University, 2003
Double B.A., Beijing University, 2000
Publications
Books:

Saving the Nation through Culture—The Folklore Movement in Republican China, Vancouver: University of British Columbia Press, April 2019. This work received an ASPP (Awards to Scholarly Publications Program) Publication Grant from the Social Sciences and Humanities Research Council of Canada.
Zhongguo ershi shiji tongjian(Comprehensive Mirror of 20thCentury China) [《中国二十世纪通鉴》], 1911-1915, Vol. 3, co-authored with Manhong Ji [冀满红], Yongsheng Li [李永胜]and Jianyun Dong [董剑云], Beijing: Xianzhuang shuju (Thread-Binding Books Publishing House)[线装书局], September 2002. This work was nominated for the Sixth Chinese National Book Award [第六届国家图书提名奖].

Peer Reviewed Articles

"Strengthening National Identity and Cultural Cohesion: Wartime Folklore Studies in Southwest China," Reconstructing the Past: Journal of Historical Studies, Vol. 1, No.1, pp. 5-14, Spring 2023.
"Compromise and Defence: Great Britain and the Burma Road Crisis," China and Asia: A Journal in Historical Studies, Vol. 3, No.1, pp. 5-34, 2021.
"United with the Countrymen: Folklore Studies at Peking University, 1918-26," Frontiers of History in China, Vol. 15, No. 4, pp. 552-578, December 2020.
"Refining Modern Beauties: Chinese Women in Cigarette Cards, 1900-37," East Asian Journal of Popular Culture, Vol. 4, No. 2, pp. 237-254, September 2018.
"China's Encounter with the West: Sino-French Relations before the Arrow War," Yonsei Journal of International Studies: Politics & Culture, Vol. 9, No. 1, pp. 84-105, Spring-Summer 2017.
"The Architectural Symbolism of Chinese Imperial Power: The Magnificent Design, Distinct Colors and Lucky Numbers of the Forbidden City," Education About Asia, Vol. 21, No. 3, pp. 9-17, Winter 2016.
"Promoting 'Low Culture': The Origin of the Modern Chinese Folklore Movement," Canadian Journal of History, Vol. 50, No. 1, pp. 3-30, Spring-Summer 2015.
"Bangqiu: MLB's Role in Baseball's Comeback in the People's Republic of China," co-authored with Sean J. McLaughlin, The International Journal of the History of Sport, Vol. 32, No. 2, pp. 332-350, February 2015 (Published online: 09 Jun 2014).
"Brushed Past: U.S.-CCP Relations, 1941-45," co-authored with Sean J. McLaughlin, Yonsei Journal of International Studies: Law & Order, Vol. 6, No. 1, pp. 39-63, Spring-Summer 2014.
"Chinese Women's Clothing in Transition during the 20th Century," Quarterly Journal of Chinese Studies, Vol. 1, No. 3, pp. 8-28, Spring 2013.
"Sun Zhongshan yu meizhou hongmen zhigongtang" (Sun Yat-sen and the Freemason Organization in America)[《孙中山与美洲洪门致公堂》], in Sun Zhongshan yu xinhai geming(Sun Yat-sen and the Revolution of 1911)[《孙中山与辛亥革命》], edited by Xu Wanmin, pp. 511- 533, Beijing: Beijing tushu chubanshe (Peking Library Press)[北京图书出版社], October 2002. This work received Third Prize in the National Academic Paper Contest for "Sun Yat-sen and the Xinhai Revolution—Remembering the Xinhai Revolution on its 90thAnniversary" [孙中山与辛亥革命九十周年有奖征文全国三等奖], China, Sep. 2001.

Translations and Short Articles:

Translation of Chang Jui-te's "Bombs don't Discriminate? Class, Gender, and Ethnicity in the Air-Raid-Shelter Experiences of the Wartime Chongqing Population," in James Flath and Norman Smith (eds.), Beyond Suffering: Recounting War in Modern China (Vancouver: University of British Columbia Press, 2011), pp. 59-79.
"Why They Served. Patriotism, Vengeance and Idealism: Why Canadians Fought in the First World War," with Sean J. McLaughlin, The Observer (Sarnia, Ontario), November 8, 2008, C1.
"Zouguo bainian (1951-1960)," (A part of one Century of Activity—Walking Through a Hundred Years, 1901-2000 [1951-1960]), Beijing Youth Daily, 30th edition, December 12 & 13, 2000.
Courses Taught
Understanding the Pre-modern World
Understanding Our Contemporary World
World Civilization II
Introduction to Historical Studies
History of East Asia
Modern East Asia
Modern China in the Global World
East Meets West: The Transformation of Chinese Culture
Modern China
Modern Japan
History of Modern China
China in Revolution
Mao's China and Afterwards
Communist China from Mao to the Present
Beijing: Its Heritage and Modern Life
Historical Data from Early Modern China
An Approach to Modern Chinese History: The Intellectuals and the State
War and Revolution in 20th Century China
Studies on Sino-Russian Relations
Research and Teaching Interests:
Popular Culture;
Intellectual History;
Women's Studies;
Chinese Social and Political History;
Sino-foreign Relations.