Timothy Johns
Contact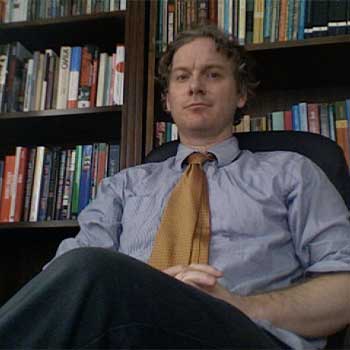 Tim Johns
ASSOCIATE PROFESSOR OF ENGLISH, COORDINATOR OF FILM STUDIES MINOR, JESSE STUART FELLOWSHIP COORDINATOR
"One of the most exciting things about teaching at Murray State is connecting students to international developments in literature and cinema — my areas of interest. Though I can always provide background and context, I find that more sustained, enjoyable learning often comes from a shared dialogue about the material, from discoveries that students and I make together, sometimes by accident."
Education
Ph.D., SUNY Stony Brook
M.A., San Francisco State
B.A., Oberlin College
Books
"The Diamond Novel" and "Africa in Victorian Literature." Encyclopedia of Victorian Literature. Blackwell, 2015
"The Price of Pleasure: K. Sello Duiker's Thirteen Cents and the Economics of the Homosexual Encounter in Recent South African Fiction." Masculinities in African Literary and Cultural Texts, ed. Helen Nabasuta Mugambi and Tuzyline Jita Allan. Ayebia Publishers/Arts Council of England, February 2010
"The Novel Architecture of Phaswane Mpe's Welcome to our Hillbrow." Emerging African Voices, ed. Walter Collins. Cambria Press, Spring 2010.
Highlighted Publications
"Birth of a Medium: Dickens, Griffith, and the Advent of Sentimental Cinema." Victorian Studies 52:1 (April 2010)
"Laughing Off Apartheid: Comedy at the Twilight of White Minority Rule." Journal of Narrative Theory 39:2 (Summer 2009).
"The Crushing: Solomon Plaatje's Mhudi." Journal of the African Literature Association 1:1 (Winter/Spring 2007).
Areas of Specialization
World Literature and Cinema

South African Writing

Post-colonial Studies
Awards and Distinctions
National Humanities Center Summer Institutes in Literary Studies, Summer 2012 - Read the story.
Murray State Alumni Association Emerging Scholar Award, 2010
Six Letters of Excellence Teaching Awards at New York University, 2003-2008
Leadership and Service
Professional Memberships and Affiliations
African Literature Association
Modern Language Association
North American Victorian Studies Association