Warren Edminster
Contact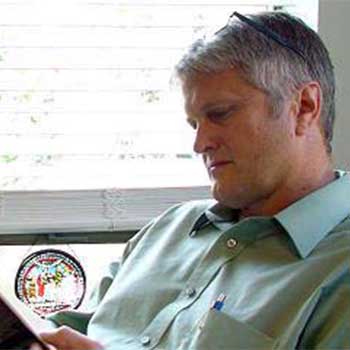 Warren Edminster
PROFESSOR OF ENGLISH, DIRECTOR OF THE HONORS COLLEGE
"If all the year were playing holidays, to sport would be as tedious as to work."
– William Shakespeare, 1 Henry IV, I. ii. 159-60
Education
Ph.D., Baylor University
M.A., Clemson University
B.A., Baylor University
Books
The Preaching Fox: Festive Subversion in the Plays of the Wakefield Master. Routledge, 2005.
Highlighted Publications
"Fairies and Feminism: Recurrent Patterns in Chaucer's 'The Wife of Bath's Tale' and Brontë's Jane Eyre." The Victorian Newsletter (Fall 2003). Reprinted in Bloom's Modern Critical Interpretations: Charlotte Bronte's Jane Eyre. Ed. Harold Bloom. Chelsea House, New York: 2007.
"Punning and Political Parody in The Second Shepherds' Play." English Language Notes (June 2003).
"Foolish Shepherds and Priestly Folly: Festive Influence in Prima Pastorum." Medieval Perspectives (2000)
Courses Taught
Areas of Specialization
Medieval Literature

Professional and Technical Writing
Awards and Distinctions
Best First Book Award, Southeastern Medieval Association, 2008
Excellence in Service Award, College of Humanities and Fine Arts, 2005
Leadership and Service
Professional Memberships and Affiliations
International Congress on Medieval Studies
Southeastern Medieval Association